Pertti Siekkinen, Specialist, Change Management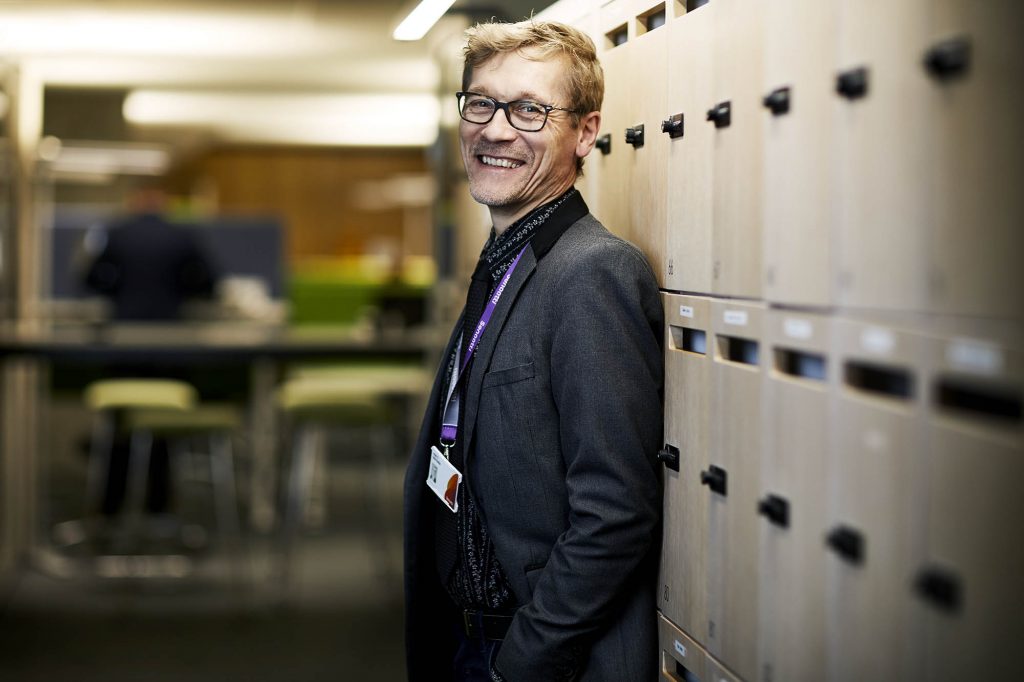 Management coach
Pertti Siekkinen, Specialist, Change Management at Senate Properties, works to create better work environments for state administration. In his opinion, the development of interaction between people is key for change, along with the development of each employee's skills.
What does your job involve?
I support our customers' change management. It's important to pay attention to the aspects that matter the most in terms of change. Each employee processes the change through discussions, and you must know how to lead these discussions.
Senate Properties' projects are not only about modifying facilities, but also about developing digital solutions and new ways of working. These are strongly interdependent. The discussion has already moved on from the pros and cons of activity-based environments to what types of facilities best serve various types of organisations, which takes us to the purpose of the organisation. After all, activity-based environments are only one of many tools for better work.
What are the targets of your team's work?
In a good work environment, people enjoy their work and are productive – which is our goal.
The major change usually only begins once people move to the new facilities. For this reason, special attention must be paid to management after the move. The development of interaction between people is key for change, along with the development of each employee's skills.
What opportunities does the future offer your work?
Boundaries between organisations are disappearing, even in state administration. For citizens, this means better and easier availability of services. When services are provided comprehensively, customers do not even need to know which authorities are providing the services they need, such as getting a new passport or filing for divorce.
In terms of facilities, this means that state services will increasingly be provided in shared facilities around the country. The state will have fewer facilities than today, which brings cost savings. On the other hand, by combining facilities we will be able to maintain a larger number of service points.
At the same time, state employees will be able to work in shared facilities according to need. In the Helsinki metropolitan area, this means that an employee living in Tuusula, for example, will not always need to commute all the way to Helsinki, as they will be able to choose a location closer to their home instead.
Three principles that guide your work?
Openness. In changes related to work environments, information and presentations alone are not enough. Participation and discussion are needed as well. Things must be planned and done together, which means that all perspectives, including critical ones, must be heard, understood and considered.
Development. You must be able to focus on the future while also understanding the realities of daily life. Development means changing things and doing them differently from before. When building a property, we must be able to plan twenty years ahead to make sure it will be functional even in the future.
Appreciation. In addition to each member's intelligence and expertise, the success of a team or a workplace community depends on each member being able to feel they are accepted as they are. Ways of thinking cannot be changed by giving orders or ready models or perspectives. People must be heard and understood, and things must be discussed.
CV
Education: Master of Education
Previous employers: CEO of Humap Software. Has carried out research into e-learning, among other topics, at the Information Technology Research Institute of the University of Jyväskylä.