Riikka Manninen, Workplace Adviser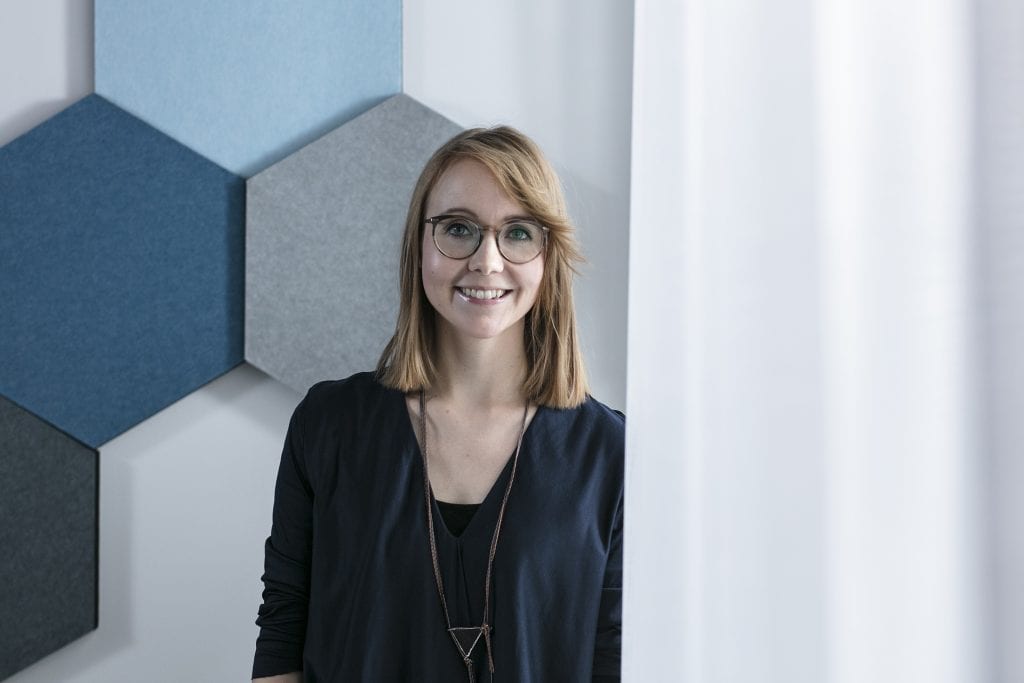 A designer of sustainable workplace solutions
Riikka Manninen works as a specialist at Workplace Solutions with Senate Properties. She is inspired by envisioning future development trends and promotes the comprehensive integration of sustainable solutions into work environment projects.
What does your job involve?
My team offers expert services for our customers' workplace modification projects. My background in service design is strongly reflected in my role. I help our customers communicate their specific needs, so we can design a work environment that is as flexible and functional as possible.
The design process begins with us carefully studying the customer's operations. In practice, this may mean making observations, conducting individual and group interviews, organising co-development events or developing through experiments. In addition to customer projects, my work includes internal development work, such as further developing Senate's Sesam into an even better co-working space.
What are the goals of your team's work?
My team helps our customers move to new premises. With large organisations, these processes take several years. Our job is to ensure that the work environment and the related operating models meet their needs in the best possible way.
What opportunities does the future offer your work?
A strong focus on the future is an integral part of my job, as work environment solutions must be functional for decades. In our projects, this can mean many things, such as scenario work and solutions focusing on sustainability, as well as predicting the effects of technological development.
In state administration, increasing attention is being paid to using resources wisely, and co-working spaces are increasing as well. This creates many inspiring opportunities. The real estate and construction sectors have a significant effect on Finland's carbon footprint. In my work, I seek to find creative ways to minimise the adverse effects. Senate Properties has done great work in this respect, but I think we can do even more.
Three principles that guide your work?
Sustainable development. Global trends set strict requirements for all industries, and we must respond to current challenges in a multidisciplinary, solution-focused manner. Each project offers many opportunities to do things better and further reduce adverse environmental effects.
Service design. Service design enables us to develop more and more user-friendly work environments. It also offers a large number of tools that support employee participation in change projects and the collection of the necessary information.
Focus on the future. Predicting the future makes it possible to use resources wisely through need-based construction, the effective use of space and the life-cycle planning of investments.
CV
Education: Master of Arts (Creative Sustainability), interior architect. Has also completed studies on the Environmental Design programme at OCAD University in Toronto.
Previous jobs: Aalto University Properties and the Aalto University Department of Built Environment.
Projects and working groups: Member of the Work 2.0 network, which develops smarter ways of working for state administration. Member of Senate Properties' social corporate responsibility team, Green Office team and internal service development team. Member of the Building Information Foundation's (RTS) committee for developing guidelines for staff welfare facilities.