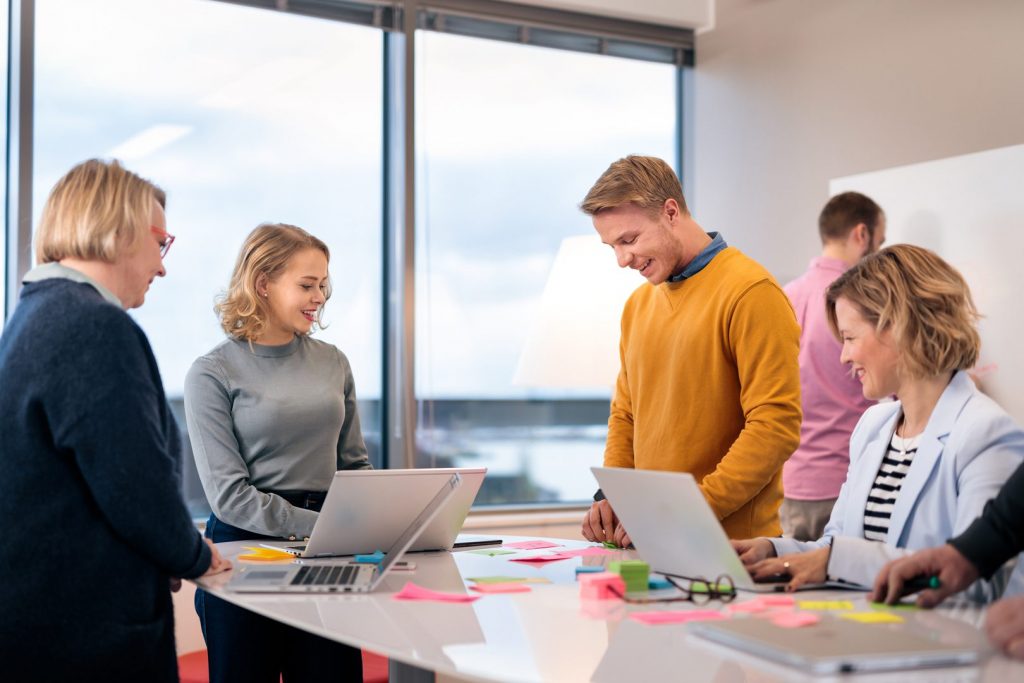 Responsible employer
Senate Properties always acts as a responsible and respectful employer. Looking after the employees' overall well-being is a good policy and plays a crucial role in Senate's management philosophy.
We invest in long-term development of our staff's professional skills and competencies
As the largest owner of business premises in Finland and with the most varied portfolio, we offer our employees a grandstand view on the latest developments in the field. We aim to offer every employee a meaningful job with a suitable number of tasks and responsibilities, flexible working hours, high-quality occupational health care services and support from supervisors. We monitor our staff's job satisfaction by, for example, conducting studies. We use a supervisor index that describes the quality of supervisor activities. We carry out appraisals with every employee twice a year.
We develop our staff's skills to meet the individuals' and the organisation's objectives and expectations. The skills development efforts are based on regular competence inventories, performance evaluations, appraisals and job satisfaction surveys as well as development plans drawn from these. Our aim is to promote continuous personal growth and multiple skills, and to improve people skills and ability to adapt to change. We also encourage Senate employees to create networks outside our own organisation and to collaborate with a variety of professional networks.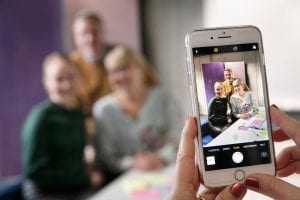 We get excited about new ways to work
We like to encourage our employees and customers to try out new methods at work. Digitalisation, multipurpose spaces as well as virtual and flexible methods play a big part in reforming the workplace. We work together with the Ministry of Finance, the State Treasury and the Government ICT Centre Valtori in the Työ 2.0 project, which provides people with tools, practices and tips for renewing work methods in the civil service.
We organise Senate Arenas, which are specialist forums on future work environments.We value open communication as well as fair and equal treatment of everyone.
Inspiring corporate culture
For us, an inspiring corporate culture means that everyone takes part in implementing changes, the staff's views are considered in decision-making, the management culture and supervisory activities work well in the context and employees are optimistic about and involved in the company's future. The low level of hierarchy allows different groups to communicate in an unrestricted manner. We support continuous learning and maintenance of professional skills, and we also encourage employees to actively develop a culture of experimentation and to explore new practices. Together, these elements make for an inspiring workplace, and being a pioneer in work environment solutions, new methods and productivity of information work is the basis for a motivating atmosphere.
An inspirational corporate culture also involves awareness of everyone's rights and responsibilities. For example, every Senate employee has the right to intervene if he or she sees any flaws or problems, but it is also his or her responsibility to highlight those problems and come up with suggestions for solving them. Everyone has the right to have a good supervisor but equally a responsibility to contribute to the development of good leadership. An inspiring work community requires collaboration, and everyone's input is needed.
Corporate Spirit has recognised Senate Properties as one of the most inspiring workplaces in Finland in 2017, 2018 and 2021. We were rated among the top Finnish companies according to the staff survey carried out in 2016.