Organisation
We have offices in 11 locations in different parts of Finland. The head office is in Helsinki.
Our offices
Senate Properties has three business areas each of which serves clients who have similar operations and service needs.
The business areas are responsible for their client relationships at a strategic level.
The Operating Unit is responsible for client relationships and the network of suppliers at the operational level. The operating unit has four property regions reporting to it. Customer service, letting of properties, building management and matters related to building maintenance are the responsibility of these property regions.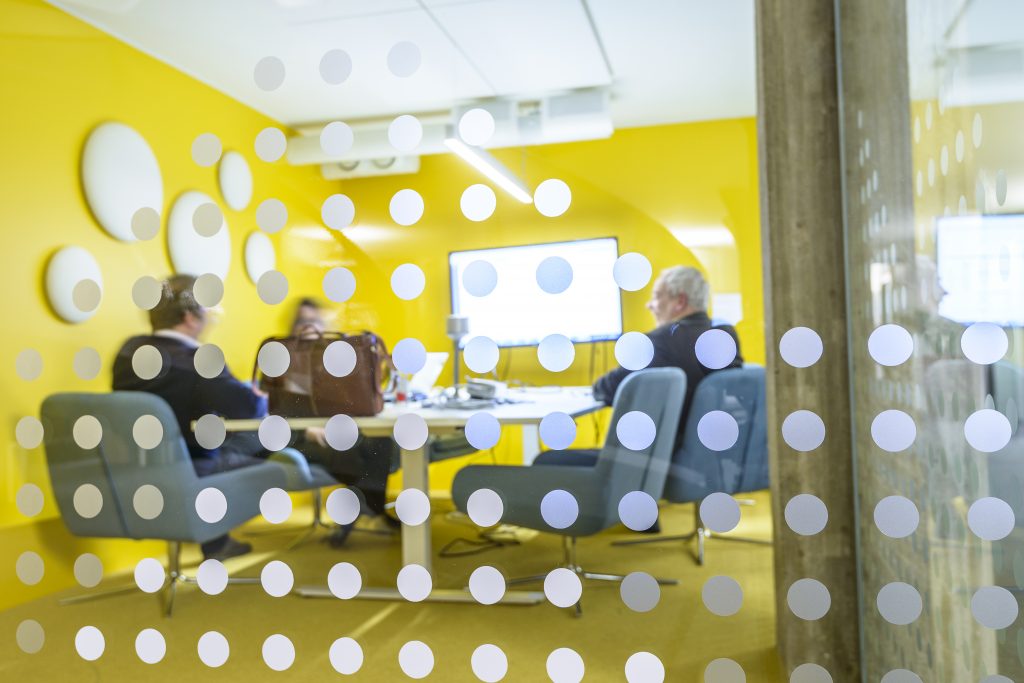 Business areas
Senate Properties has three business areas responsible for generating income and they serve clients who have similar operations and service needs.
Business areas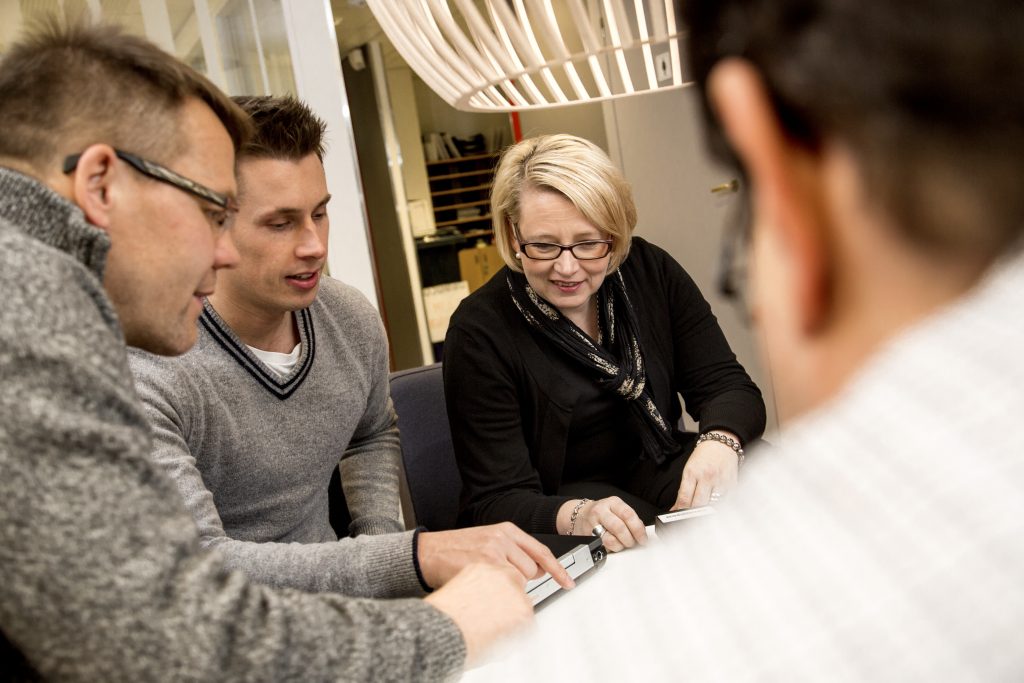 Property Regions
Issues related to client service, rental of properties, property management and maintenance are handled by Senate Properties' regional organisation which is made up of four property regions.
Property Regions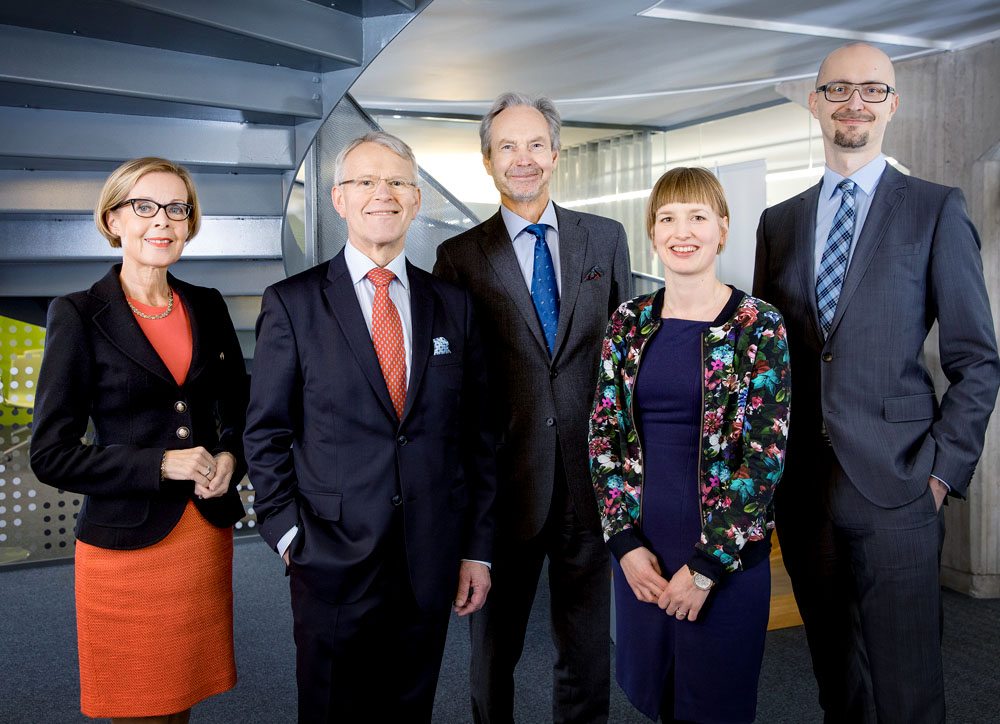 Board of Directors
The Ministry of Finance has nominated to Senate Properties Board of Directors 2017:
(from left to right)
Independent Senior Advisor, M.Sc. (Econ.) Riitta Laitasalo
Agronomist, Licentiate of Science (Marketing), Ekonomist Jarmo Vaittinen (Chairman)
Chief Director, M.Sc. Kari Ruohonen (Vice Chairman)
Lawyer Sini Kössi, employee representative, Senate Properties
Budget Counsellor, M.A Riku Jylhänkangas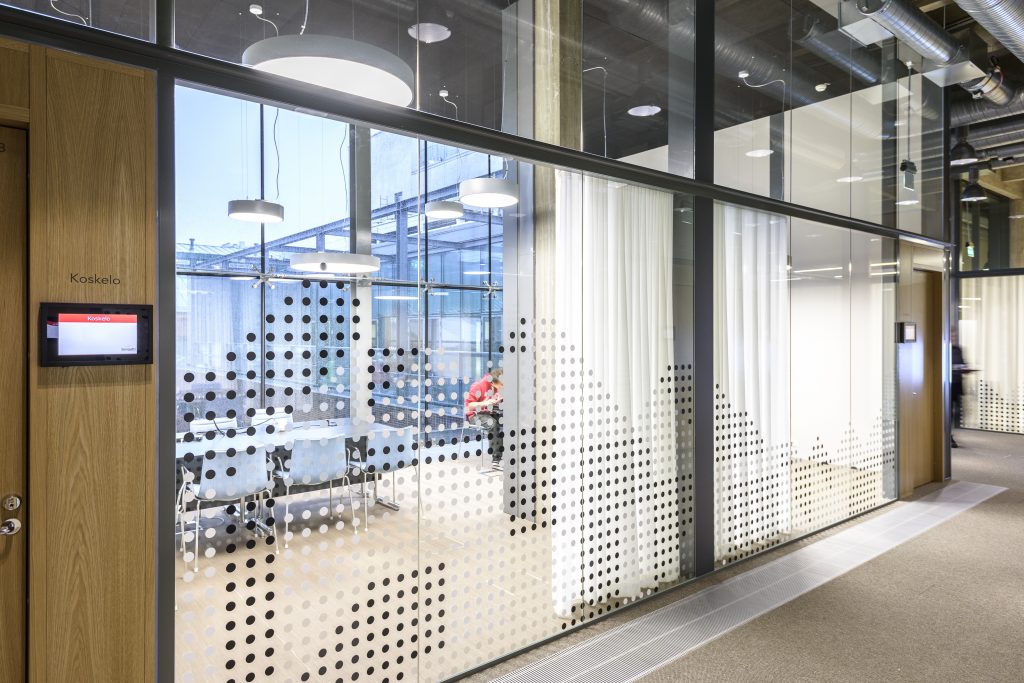 Executive Committee
The Executive Committee is a body that supports the CEO in the decision-making and addresses ongoing matters being decided upon by the Board, other important matters involving business and other matters introduced by involved parties. The CEO serves as chairman of the Executive Committee.
Executive Committee