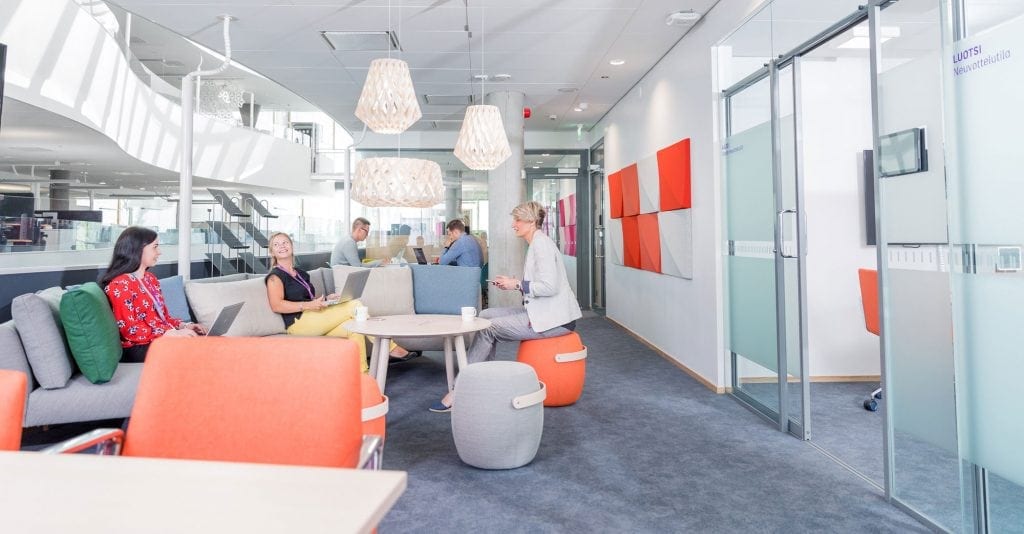 What do we mean by indoor conditions?
Indoor air is the sum of many factors
Bad indoor air reduces comfort, lowers work efficiency and at worst can cause adverse health effects and even serious illness. Ensuring good indoor air is one of the key responsibilities of a property owner. Occupational healthcare is responsible for establishing the causes and extent of indoor air symptoms, and the opinion of occupational healthcare is needed as part of the indoor air investigations.
Location, construction method, construction and interior materials, outdoor air quality, ventilation efficiency, the number of people and activities, structural issues, temperature conditions, acoustics, air flows and weather conditions affect the indoor air quality of a building. Isn't it surprising that construction materials and their condition alone do not determine our indoor air experience?
It may also be surprising to think that the indoor air in a space never feels good to everyone even when all currently known indicators have found it to be normal. One hundred per cent satisfaction can never be reached. Reference values drawn up on the basis of indoor climate surveys carried out by the Finnish Institute of Occupational Health show that it is quite normal for around a third of the employees in the work environment every week to feel that the air is musty or dry or that there is insufficient ventilation. Similarly, almost one in five employees associated weekly work-related fatigue or nose or eye symptoms, without the occurrence of such symptom experiences being somehow abnormal and indicating indoor air problems. This does not mean, however, that their experiences and symptoms should automatically be considered as normal. If you suspect the facilities have indoor air problems, you must act in accordance with the property owner's and jointly agreed operating model. Reporting channels in Senate facilities differ depending on the user organisations.
Human and individual factors
We are all individuals and also unique in how we experience indoor air. Where one person may shiver and wrap a woollen cardigan around their shoulders, a colleague a short distance away is happy in a T-shirt. We are also sensitive to indoor air pollutants in different ways, either because of our genes or due to the type of air we have breathed during our lifetime. The individual characteristics, background and motive of the person using the facilities are also reflected in the indoor air experience: Firstly, a person who is more sensitive, especially one with a background of allergies or asthma, reacts more strongly to environmental pollutants such as dust, perfumes and allergens.
Secondly, the psychosocial work environment has been shown to be important as a background and contributor to indoor air problems. This means, for example, that mentally stressful work, the feeling of there being few possibilities to influence, leadership and supervisor problems in the work community or drastic organisational changes exacerbate perceived indoor climate problems. Adverse mental stress can increase sensitivity to physical, chemical or biological exposures in the work environment.
Thirdly, it is not unusual that symptoms thought to be caused by the workplace are actually due to an indoor air problem in the home. According to a report by the Audit Committee of the Parliament of Finland published in 2012, significant mould and moisture damage has been estimated to occur in 7-10% of the floor area of single-family houses and terraced houses and in 6-9% of the floor area of apartment blocks in Finland. A more recent moisture damage perspective from 2022 shows that condition surveys carried out in conjunction with the sale of almost 15,000 homes found that 15% of single-family houses have definite moisture damage and around 40% have either damage or need further investigation of the most common risk structures. On top of this comes damage to wet rooms and basement structures, for example, which is not included in these figures. This makes it important to establish any link between indoor air symptoms experienced in the workplace and conditions at home. A musty basement-like smell stuck to clothes could indicate indoor air problems in the home. Depending on the housing type, you can contact the housing company's property manager or the landlord in matters concerning indoor air matters in the home. The municipal health inspector can also provide advice on finding out about indoor air problems in the home.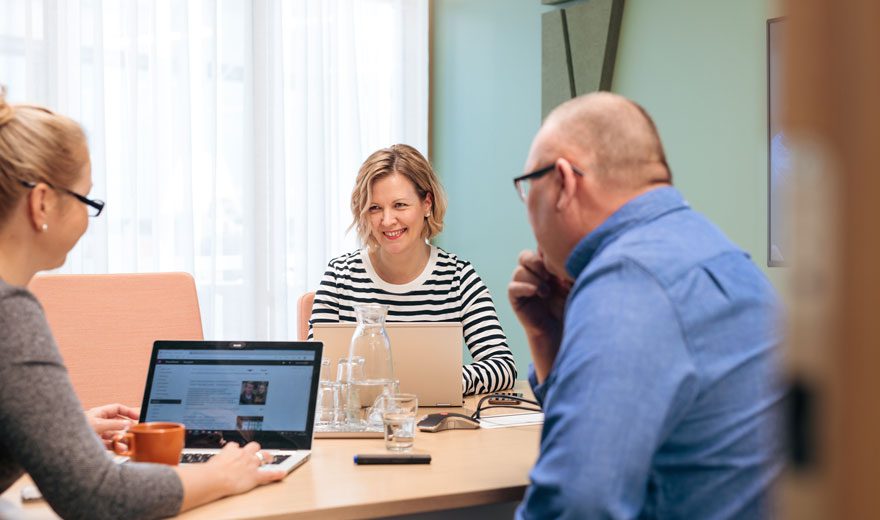 What are indoor conditions all about?
Indoor conditions must be in order if employees are to keep healthy in the workplace. Whereas indoor air is what most people speak about, an effective and pleasant work environment is the sum of many factors.
Indoor air conditions means not just indoor air, what we smell, for example, but also includes lighting, noise levels and temperature.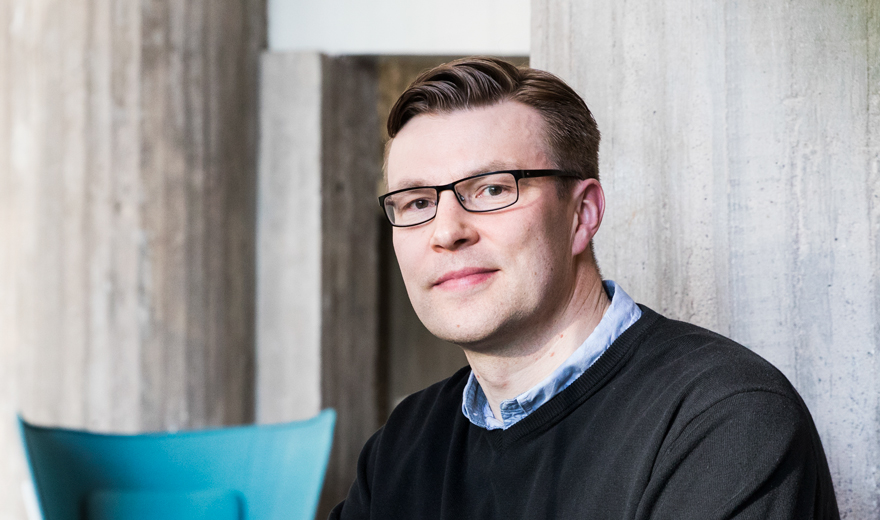 Proactive planning is the key to preventing problems
Proactive indoor air quality management can help us bring down the costs of indoor air problems, improve user-friendliness and increase productivity.