Regiment Park, Tuusula
Regiment Park, which reflects the history of the Hyrylä area, is turning into a new kind of district as Senate Properties develops and sells plots of the deprived area of the defence forces in Tuusula. In the future, up to 15,000 people will live in this new attractive village town.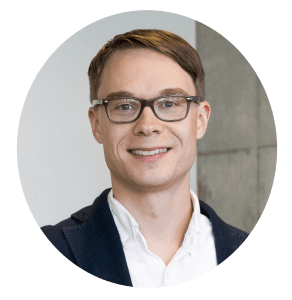 The attraction of Tuusula is growing
"The unique history of Regiment Park, the extensive services, and the magnificence of nature make it a unique residential area that appears to be a very exciting project to start working on. The first blocks were sold in early 2018 to Avain Yhtiöt housing group and the state-owned A-Kruunu, which builds affordable, state-subsidized rental homes. The construction work will begin in 2019. The first homes will be completed in 2020".
Otto Virenius
Property Development Manager
Senate Properties
Location and surroundings
Regiment Park covers an area of ​​almost 500 hectares. The area is crossed by the Rykmentin puistotie, which is more than a kilometre long. In the east, the street starts from the swimming hall of Hyrylä, the main centre of Tuusula, and leads west to the forest area of Puustellinmetsä. A modern business centre is planned in the eastern part of the core of Rykmentinpuisto, renewing the entire service offering of Hyrylä. The HYPA welfare centre, including a 700-student unitary school, a kindergarten, and a community centre called Monio will also be built in the area.
Close to:
Tuusula centre and town hall
Swimming hall
Anti-aircraft Museum
Services: school, kindergarten, health centre and library
The city of Vantaa and Helsinki-Vantaa Airport 15 km
Helsinki 30 km
In the future

15 000

inhabitants

The construction work will begin in

2019
The plots will be sold gradually
The new city plan of the core of Rykmentinpuisto was approved in the summer of 2017 and will allow the construction of over 170,000 square meters. Senate Properties owns the vacant plots in the area, which will be sold gradually over the next few years. Rykmentinpuisto is one of the largest regional development projects in the capital area, comparable in size to Kruunuvuorenranta in Helsinki. With its excellent location, Tuusula's attraction is growing fast. We have worked closely with Tuusula Municipality in the planning. When the area was freed from the anti-aircraft segment, we sold well over half of the area to the municipality, and this Puustellinmetsä area will be home to the Housing Fair 2020. The Rykmentinpuisto centre owned by Senate Properties will become the heart of the area. The work is already underway as the construction of the Rykmentin puistotie and other main streets running through the area began in the summer of 2018. For the first blocks sold, the construction work will begin during 2019.
More information
Senate Properties
Property Development Manager Laura Schrey
+358 40 536 1739
laura.schrey@senaatti.fi