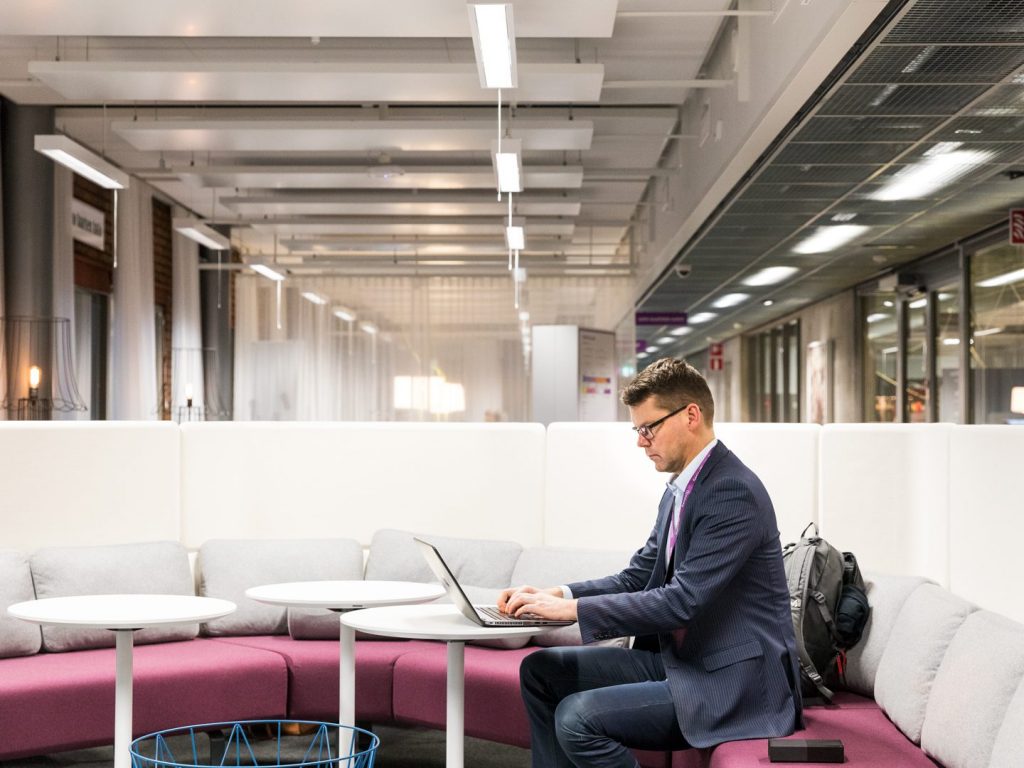 For better indoor conditions
What would happen if we made Finland the capital of the best indoor conditions?
We want to help ensure that everyone working in the offices, institutions, barracks and bureaus of Finland have the best possible conditions in their working environment so as to maintain the welfare, organisation and safety of society. After all, a healthy working environment is the foundation of the well-being of us all.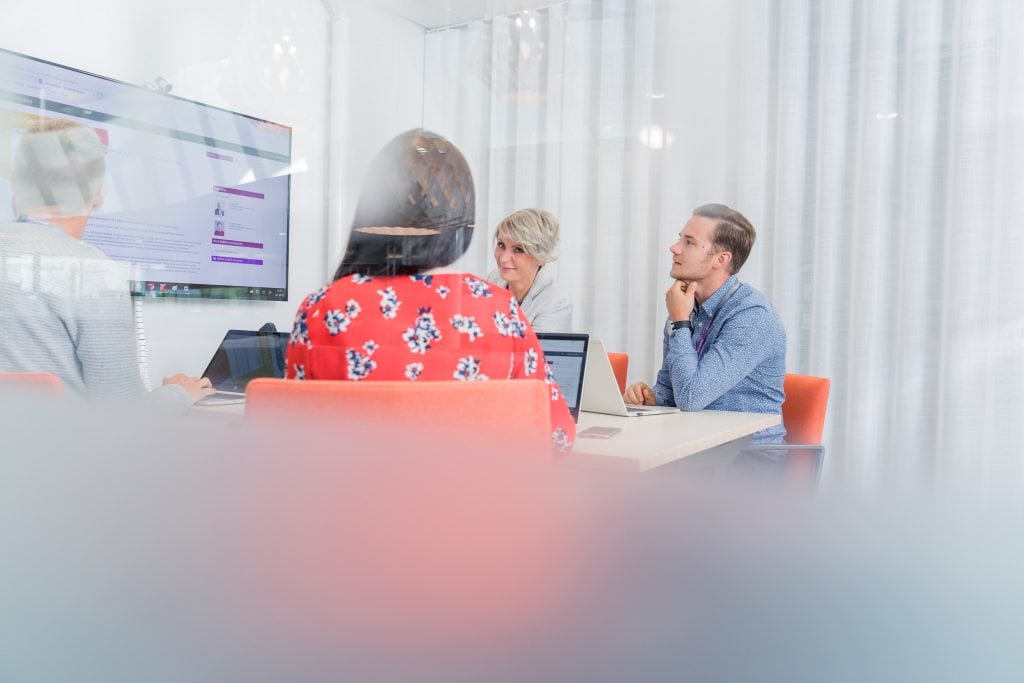 What does Senate Properties do to promote good indoor air quality?
Senate has great potential and responsibility when it comes to influencing indoor air quality in government offices. Our work for good indoor air quality starts when we start planning our customers' facilities and it continues throughout the building's life cycle.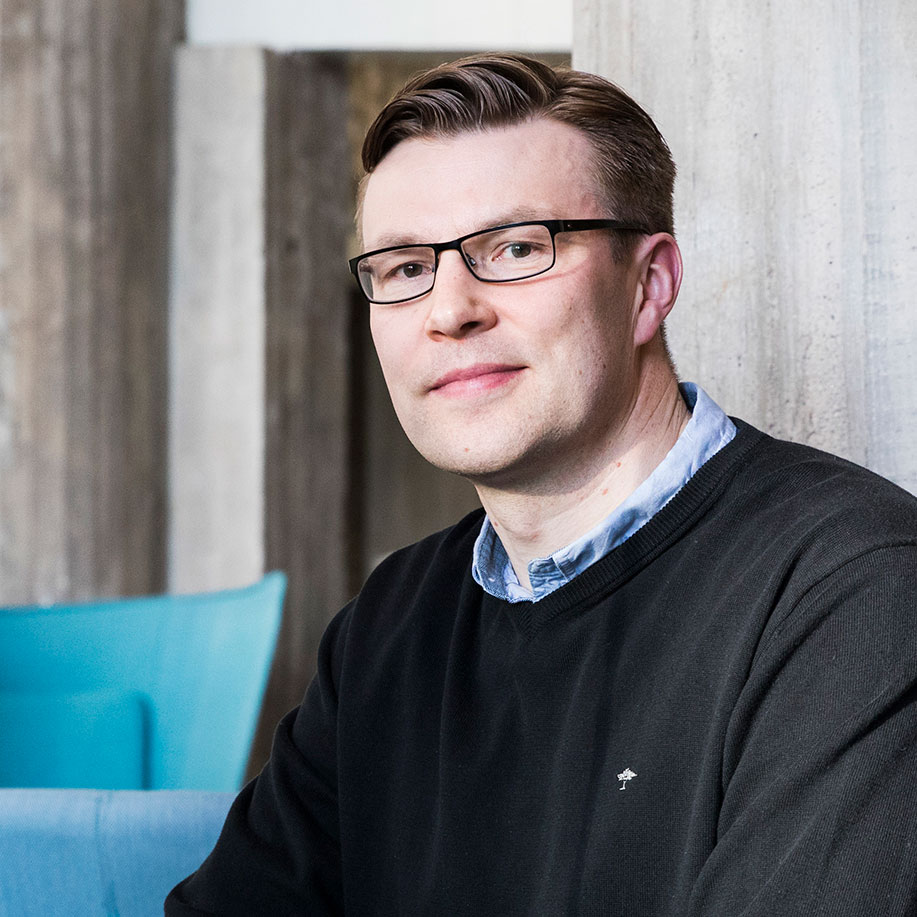 Proactive planning is the key to preventing problems
With our proactive approach, we develop the instructions, tools and practices needed in the different areas of proactive indoor air quality management – from planning and construction all the way to property maintenance. Proactive indoor air quality management can help us bring down the costs of indoor air problems, improve user-friendliness and increase productivity.
We have zero tolerance for dampness and mould problems in our buildings. To support our efforts, we have created a systematic indoor air quality management procedure together with the Finnish Institute of Occupational Health.
The ABCs of indoor air quality
One of the many initiatives for better indoor air quality launched by Senate is the Hyvän työympäristön ja laadukkaan sisäilman varmistaminen booklet ('Ensuring healthy working environment and good indoor air quality') published in 2019. This booklet was the first source of consistent guidelines for government institutions on what to do if indoor air quality issues are found in a building.
Our strategy is underpinned by good indoor conditions
We have made zero tolerance for indoor air quality issues the cornerstone of our strategy. First and foremost, this means that our entire company culture and attitude are built around this principle. Our goal is to improve indoor air quality in government buildings and overcome problems caused by poor indoor air quality.
Our focus is on a proactive approach and quick reactions with the goal of building a constructive and solution-driven discussion culture. In order to improve indoor conditions, our investment and maintenance budget will be increased by EUR 250 million over the next four years. Moreover, we are also in the process of strengthening our expertise and resources in indoor air quality management, and we have already recruited new indoor air quality experts and detection dogs.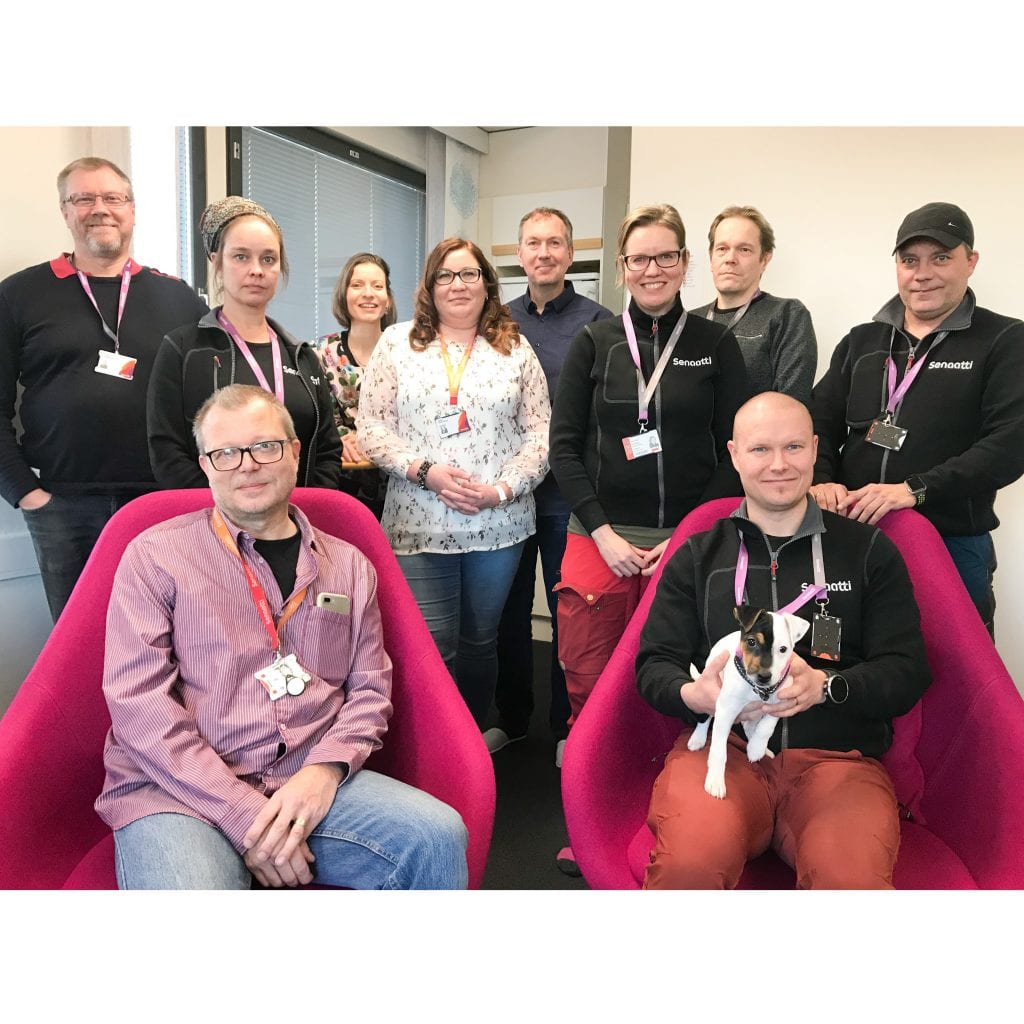 Our indoor air experts
The purpose of our indoor condition team is to help our property and construction managers to manage and anticipate indoor air quality problems with a zero-tolerance approach. The team prepares instructions and guidelines and plans and provides indoor condition training.
The team is supported by our pack of detection dogs (K9), which perform proactive indoor air quality analyses and confirm suspected cases throughout Finland. The team comprises 12 specially-trained dogs and their qualified handlers.
Pictured: members of the indoor air quality and detection dog teams from left to right:
Markku Hyvärinen, Maria Jokela, Risse Koponen, Anne Korpi, Jenni Kotilainen, Kimmo Ahonen, Emilia Rainetoja, Jari Savela, Ville Heikkinen and Jussi Grönman. Ville is holding Titta, an 11-week-old detection dog-in-training.