Selja Flink, Construction Project Manager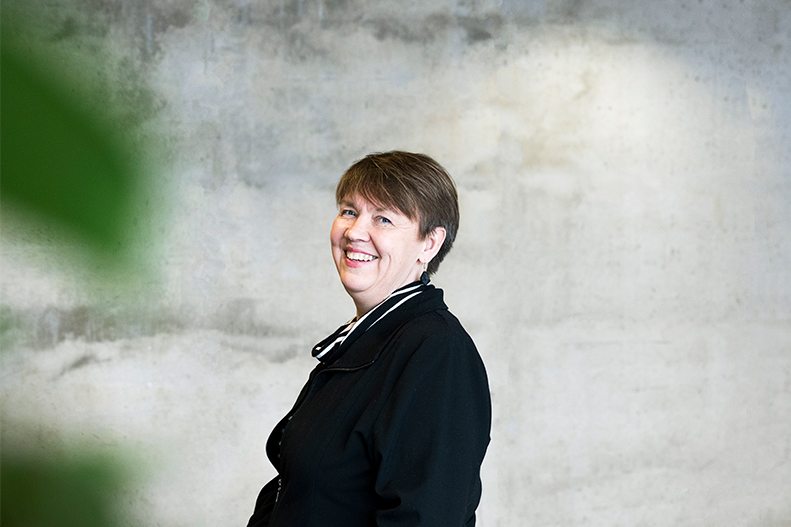 Uniter of restauration and development
Through her work, Selja Flink, Construction Project Manager, wants to ensure that when they are being renovated, historical buildings are treated with gentleness and respect.
What does your job involve?
My work is mainly related to the renovation of historically and culturally significant buildings. In addition, I prepare guidelines for the repair of valuable sites, as well as building history surveys, for Senate employees, and I also promote these important aspects in other ways.
The integration of conservation goals into the use, technologies and aesthetics of buildings is particularly interesting. For example, I find that accessibility issues related to historical buildings can always be resolved through willingness and planning.
What are the goals of your work?
I hope I will always be able to ensure that historical buildings are renovated carefully and respectfully. These buildings were here before us, and they will continue to be here after us, for later generations. It's my dream that Senate Properties will establish a team for valuable sites. After all, we are responsible for more than 500 protected buildings.
What is the most significant future trend in your field?
Current industrial building materials are probably part of the reason why we have indoor air problems. As a species, we are better adapted to natural materials and their microbes. We should learn from building traditions, from houses that have worked for us for centuries.
Three principles that guide your work?
Respect for the history and special features of valuable sites
Equality and extensive cooperation between people
Persistence to promote aspects that I consider important
CV
Education: Architect (1994), Licentiate of Technology (2003)
Previous employers: National Board of Antiquities, Department of Architecture at Helsinki University of Technology, N-R-T Architects
Working groups: Member of the CSR steering group at Senate Properties, member of the cooperation group between Senate Properties and the National Board of Antiquities; Senate Properties' representative in the steering group of the Suomenlinna Managing Committee, the Metropolia conservation steering group and the von Konow Academy.