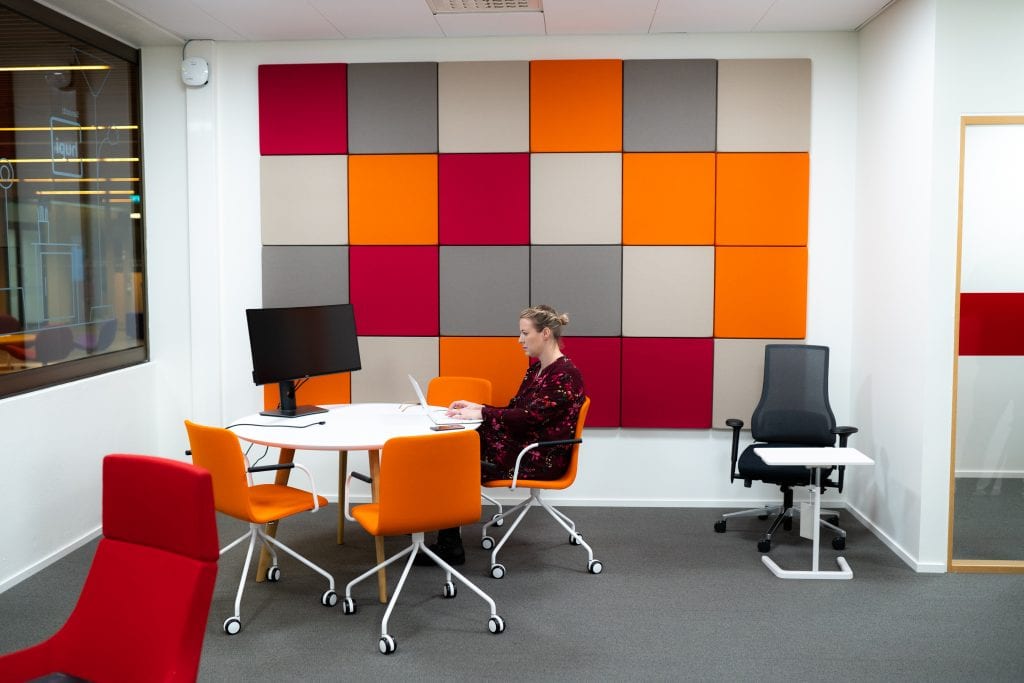 What is Hupi?
Hupi helps experts from different agencies network with each other and their partners and clients. Meetings in a diverse and inspiring environment foster productive cooperation and new ways of operating and working together.
Use of Hupi is free of charge to government agencies. This is because Senaatti wants to increase awareness of this new and flexible work environment and promote new ways of thinking about work environments and cooperation between central government actors. Hupi also provides a flexible facility resource to the agencies. Not having to reserve space from your own office for occasionally visiting employees creates savings.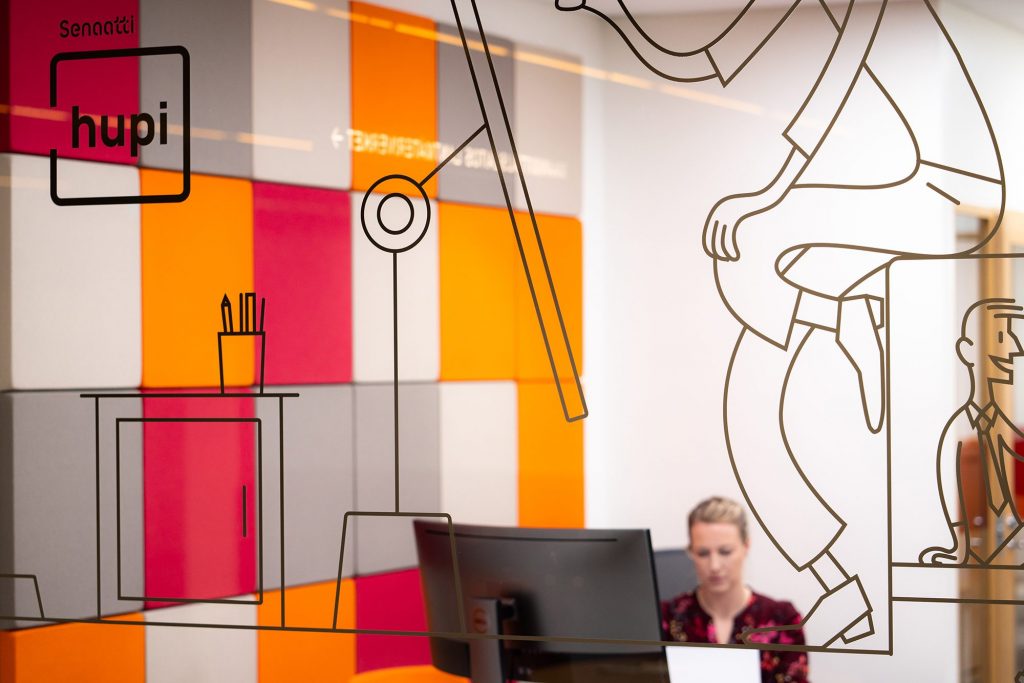 About Hupi Turku
• Open Mon–Fri from 7.00 to18.00
• Facilities, around 10 diverse spaces for various meeting and work needs; a quiet area, retreat room and interaction area
• WI-FI
• Cafeteria and restaurant on the 2nd floor
• Cleaning
How can I get to Hupi Turku?
Hupi is located in the customer service area of the Turku Agency Building at Itsenäisyydenaukio 2, 1st floor.
You can book a place in Hupi in advance by e-mail: virastotalo.turku@avarnsecurity.fi or by telephone 040 669 2003. When you get there register at reception in the lobby. Please be prepared to present your own organisation's identity card as well.
Located in the centre of Turku, Hupi is convenient to reach by public transport, and there are also parking spaces (subject to a fee) in front of the entrance. There are bicycle racks on the side of the Itsenäisyydenaukio 2 building opposite the theatre and in the inner courtyard.