Esa Halmetoja, Specialist, Maintenance Digitalisation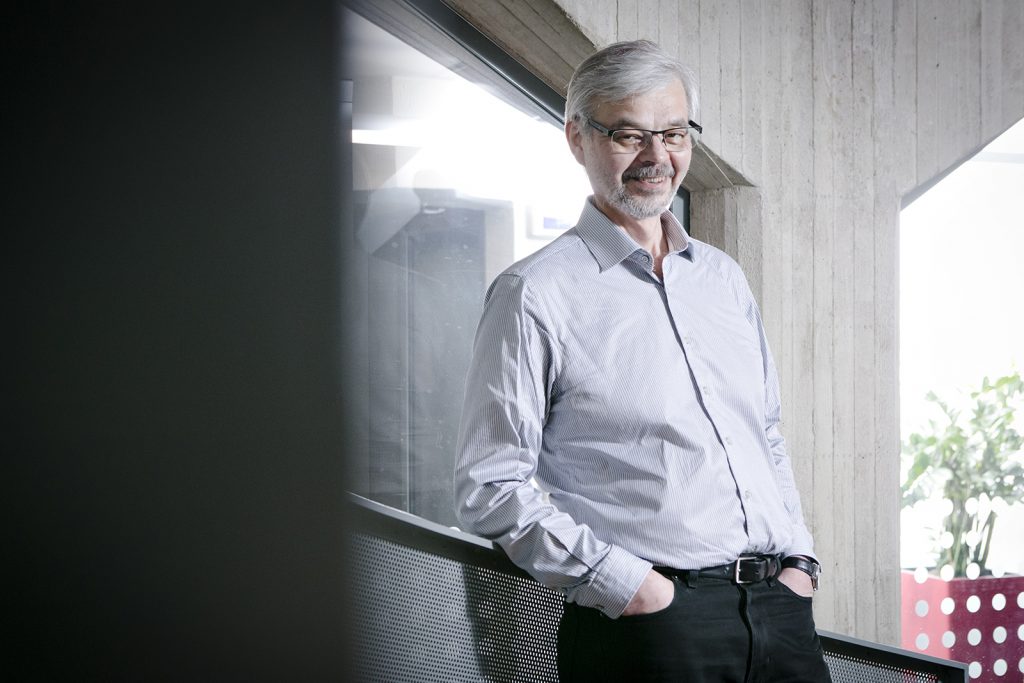 Developer of smart work environments
Specialist Esa Halmetoja seeks digital solutions that are best suited for his clients – the focus is on the people, not the technology.
What does your job involve?
I process and utilise digital data and promote the use of digital technologies. My most interesting field of work is development of smart work environments for the government. Smart technology means technology that adapts according to use, flexible and fast services and personalised work environments. In the future, users will be able to chose their workspace, based on its temperature, for example, before they even set off for work. Devices that can be adjusted according to personal requirements, such as lights that can be controlled with a smartphone, are also already available on the market. In my work I also ensure that those responsible for building maintenance and the users of buildings are able to benefit from the data related to planning and construction as much as possible.
What are the targets of your team's work?
We seek the digital solutions that are best suited for our clients and we develop them into operating models that are suitable throughout state administration. Many pilot projects are in progress to achieve this goal. Some involve the use of augmented reality, some AI analysis. Our nine-person workplace and maintenance services team has multidisciplinary knowledge.
What opportunities does the future offer your work and your team's work?
Technological advances constitute a real Pandora's box. We have very little idea of their impact on the development of workplaces. When data system interfaces open up, AI will enable the smart analysis of big data. This will provide entirely new opportunities to find and repair problems in the indoor climate of buildings.
Three principles that guide your work
The implementation of digitalisation focuses on people, not technology.
The opportunity to make use of new technology that genuinely promotes people's mental and physical wellbeing is essential.
The same digital solutions can be used in small offices with a few people and also at head offices.
CV
Education: DSc (Indoor Environment Technology)
Previous work experience: Pöyry talotekniikka, Tekmanni Oy
Position of trust: Member of government electricity procurement steering group