Huopalahdenportti, Helsinki
The new suburban-like, dense and cosy Huopalahdenportti residential area with services for about two thousand inhabitants, is being planned in Ruskeasuo, Helsinki. We are looking for buyers for the plots of land at the corner of the streets Mannerheimintie and Vihdintie by tender opening in 2021.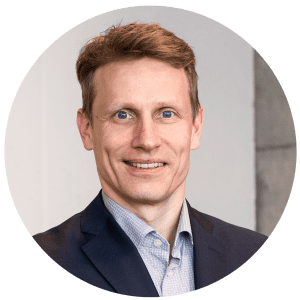 New residential area in the inner city
"Huopalahdenportti is a large and interesting area with very good transport links, which is developing into a part of Helsinki's inner city. One third of the plots are owned by Senate Properties and the rest by Helsinki University Properties. Senate Properties holds the majority of the three blocks, each of which has about five plots coming up for sale. The area now houses dental and forensic medicine teaching buildings of the University of Helsinki. The buildings are being demolished and the operations are being moved to other campuses."
Elias Rainio
Property Development Manager
Senate Properties
Location and surroundings
The Huopalahdenportti plot is bordered by the streets Vihdintie, Mannerheimintie, and Kytösuontie in the Ruskeasuo area. Thanks to its excellent location, the services of Etelä-Haaga and Pikku Huopalahti are within close proximity. The adjacent Central Park offers great outdoor activities, and there are also several sports halls and fields in the area.
Close to:
Bus and tram stops at Ruskeasuo
Central Park
Vihdintie, regional road 120 – Hakamäentie
Tuusulanväylä motorway, i.e. main road 45
Mannerheimintie – Hämeenlinnanväylä motorway E12
Huopalahti station 2.6 km away
The plan area is

5,6

ha

New living space

100 000

m²
Tendering for plot construction
The future inner city is planned to be built on both sides of Mannerheimintie. We are preparing a city plan proposal in cooperation with the City of Helsinki and Helsinki University Properties Ltd. With the city plan in force for approximately 2021, we will be able to close deals with the real estate buyers.
The tender for plot construction will open in 2021. Information about the tender will appear here!
More information
Senate Properties
Property Development Manager Elias Rainio
+358 50 439 1337
elias.rainio@senaatti.fi