Nordic and Baltic defence estates convened in Finland – cooperation between these countries is more important than ever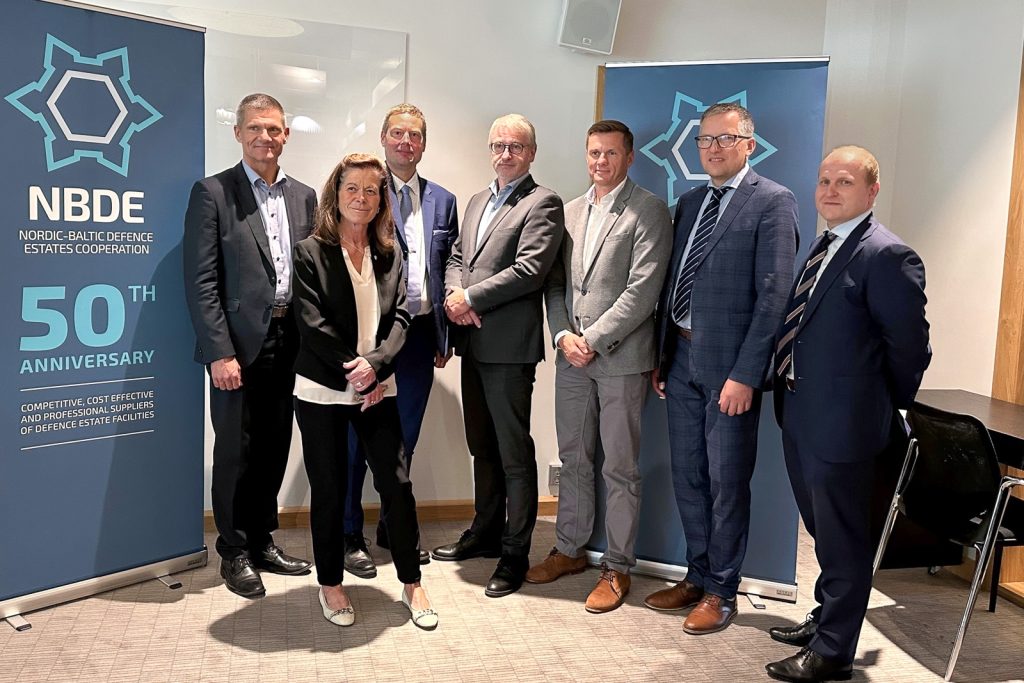 Nordic-Baltic Defence Estates (NBDE) , the cooperation forum for Nordic and Baltic defence estates, convened last week in Helsinki. Security, preparedness and investments were the key topics on the agenda at the event. The activities of the NBDE forum, now already celebrating its 50th anniversary, are now considered to be more important than ever.
All cooperation member states – Sweden, Denmark, Norway, Finland, Estonia, Latvia and Lithuania – attended the NBDE conference. Besides topical greetings from each country, the event provided a backdrop to hear about the cooperation between the countries in environmental, energy and NATO matters as well as in communications.
"The leaders of our Nordic and Baltic sister organisations consider that the importance of our cooperation is highlighted in the current security situation and that we need to further deepen our work together," says Matias Warsta, CEO of Defence Properties Finland.
Properties and infrastructure are part of national defence
Russia's invasion of Ukraine has led to significant investments in national defence properties and infrastructure in the Nordics and Baltics. Particularly large investments are being made in Sweden, where three new regiments are being built.
"The security situation in Europe is at its worst since World War 2. This means significant investments in Swedish defence across the country and we will annually invest around SEK 10,000 million (around €850m) the coming years. The Swedish Fortifications Agency are experts in fortification (defence and facilitates technology) and our main role is to contribute to increased defence capability. Right now we work intensively with developing critical components and systems to strengthen the protection of buildings and facilities within the military and civil defence. In close cooperation with our national and international partners we strengthen the operational capability of the Armed Forces," says Maria Bredberg Petterson, Director General of the Swedish Fortification Agency.
In different countries the investments mean, for example, new or refurbished barracks, arms storage facilities, defence premises, bases and training areas. Success of the projects to a fast schedule requires not just a skilled workforce, but also well-functioning markets and good partners.
The Nordics and Baltics also have in common the organisation of host country support in the exercises of NATO allies' exercises which means, with slight variations, planning and managing accommodation, waste management, cleaning and environmental matters for the exercises.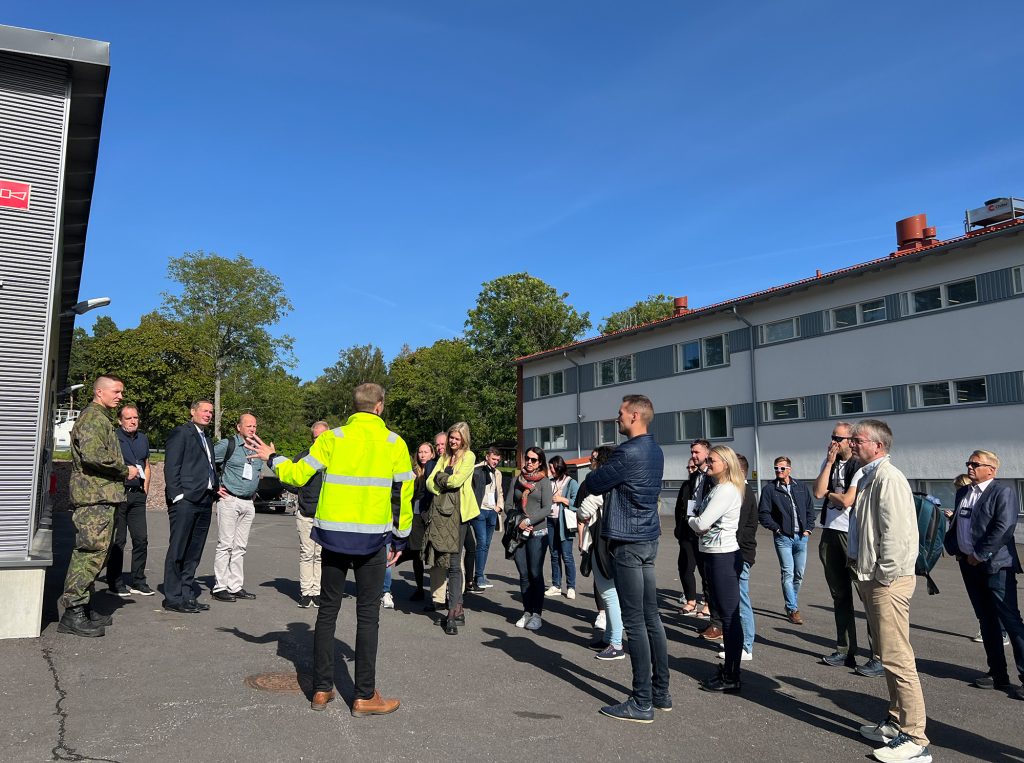 What is Nordic-Baltic Defence Estates?
NBDE cooperation dates back to 1973, when Norway, Denmark and Sweden began cooperation. Finland joined in 1993. The Baltic states joined the forum later and in 2015 the name was changed from Nordic Defence Estates to Nordic-Baltic Defence Estates.
Actual cooperation work takes place in different-themed working groups and networks where sharing experiences and best practices are seen as beneficial for all organisations with similar operating environments. The next NBDE conference will take place next autumn in Sweden.
For more information, please contact:
Matias Warsta, CEO
tel. +358 29 483 1000
The main image of the news, from left: Anders Mærkedahl (Denmark), Maria Bredberg Petterson (Sweden), Matias Warsta (Finland), Thorbjørn Thoresen (Norway), Remigijus Mika (Lithuania), Edvīns Circenis (Latvia) and Magnus-Valdemar Saar (Estonia).