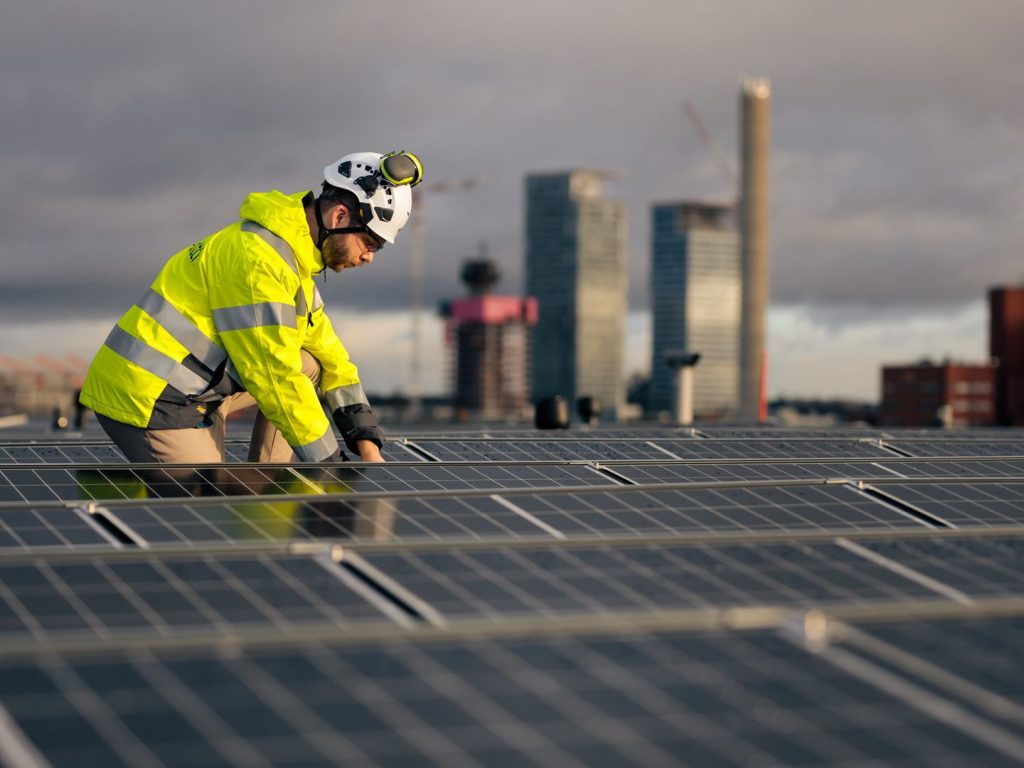 Focus areas of responsibility
Senate Properties' focus areas of responsibility take widely into account the aspects of environmental, social and economic responsibility. The real estate and construction sectors particularly highlight environmental aspects, the most important of which are emissions reduction and improved energy efficiency.
Combatting climate change
Properties and construction account for about 40 % of emissions in Finland. Senate Properties' carbon-neutrality programme aims to reset emissions in a few years and to reach zero emissions by 2035.
Energy efficiency
We have worked systematically to improve energy efficiency, which has a key role in striving for zero-emission properties.
Circular economy
We aim to implement construction and maintenance projects in accordance with the principles of the circular economy as part of combatting climate change. Separate instructions have been drawn up for waste management.
Management of environmental risks
We have regular practices to assess and manage environmental risks, and to react to disruptions. We store chemicals and fuels safely and in accordance with the relevant requirements.
Natural diversity
The Finnish Government has committed to preserving natural diversity. Senate Properties for the preservation and promotion of natural values.
Healthy and safe indoor conditions
Good quality indoor affects the wellbeing of the users of our facilities and in turn their work productivity. A safe and healthy work environment is a requirement for lasting tenant relations and good cooperation between the parties.
Accessibility
We aim to provide our customers with accessible facilities and work environment solutions. We strive to act as a model for other organisations that manage public buildings.
Prominent buildings and protection responsibility
Around 600 of the buildings we manage are officially protected. We play a key role in upholding the State's building heritage. Besides this, we also look after non-protected prominent buildings on our own initiative on the same principles as officially protected sites.
Financial crime prevention and responsible procurement
We comply with public procurement legislation. Our action plan for the prevention of financial crime describes the requirements for different parties in the prevention of financial crime.