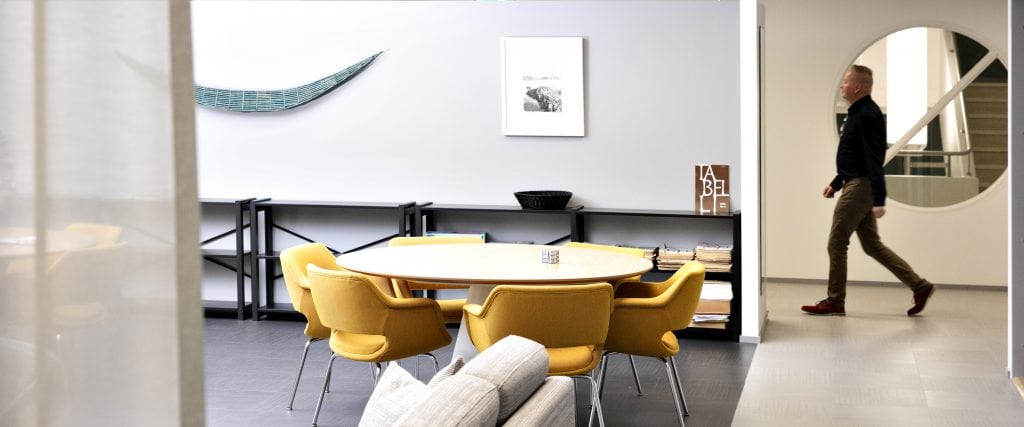 Statistics Finland: Employees now have modern premises and rental costs have been halved
Statistics Finland's premises had become too large, so the nine storeys of individual offices in Kalasatama were reduced to a couple of storeys of open-plan space. The 700 employees now have a modern, light-filled activity-based environment, with work stations for various purposes.
Show all
Statistics Finland: We needed more versatile premises
Our premises in the Kalasatama district of Helsinki, which we rent from the Keva pensions institution, had become too large and outdated for our needs. Changes in working methods, low boundaries between units and the transfer to paperless methods meant that we needed more varied premises. We wanted to improve cooperation between teams and facilitate spontaneous meetings. We believe that a modern environment, in itself, provides motivation and helps to intensify working. In our planning work we wanted to look ahead into the future. We also wanted to save money, as we paid EUR 5.9 million in rent each year. Senate had helped us in recent years by renting out the space we no longer needed to others, most recently the Finnish Border Guard, but they had moved to new premises in Sörnäinen in 2016.
Senior Planning Officer Sanni Jormakka and Director of Administration Pasi Henriksson
Senate: We were the chief negotiator
Statistics Finland's premises needed updating, but they were tied up in a long rental agreement. Moving to smaller premises was not an option as the rental agreement for the premises, which used to be the head office of Tuko, was valid until autumn 2018. Statistics Finland asked for our help, and our task was to encourage Keva to renovate their premises, and to do this before the end of rental agreement. We became the chief negotiator with Keva, which meant Statistics Finland could continue to focus on its own operations. We reached a mutual understanding with Keva on updating the work environment and reducing space use, and a rental agreement was signed in 2016. In the autumn of the same year, the personnel of Statistics Finland started to move out so the building could be renovated.
Sonja Nybonn, project manager, workplace solutions
Senate: Support with renovation and move
This was a big project, as Statistics Finland's nine floors were reduced to two and a half or from 29 000 square metres to 12 000. We calculated how many and what kinds of workstations were needed. The cost of the renovation and rent was calculated by Keva. Keva also built a pilot space where the employees tested an activity-based office complete with furniture and materials. Statistics Finland purchased the furniture and also coordinated the move and timetables. Senate's construction project manager made sure that all details were taken into account and that the premises met quality requirements and stayed within deadlines. The project was completed in spring 2018. This was our first major project under the Government's new workplace concept.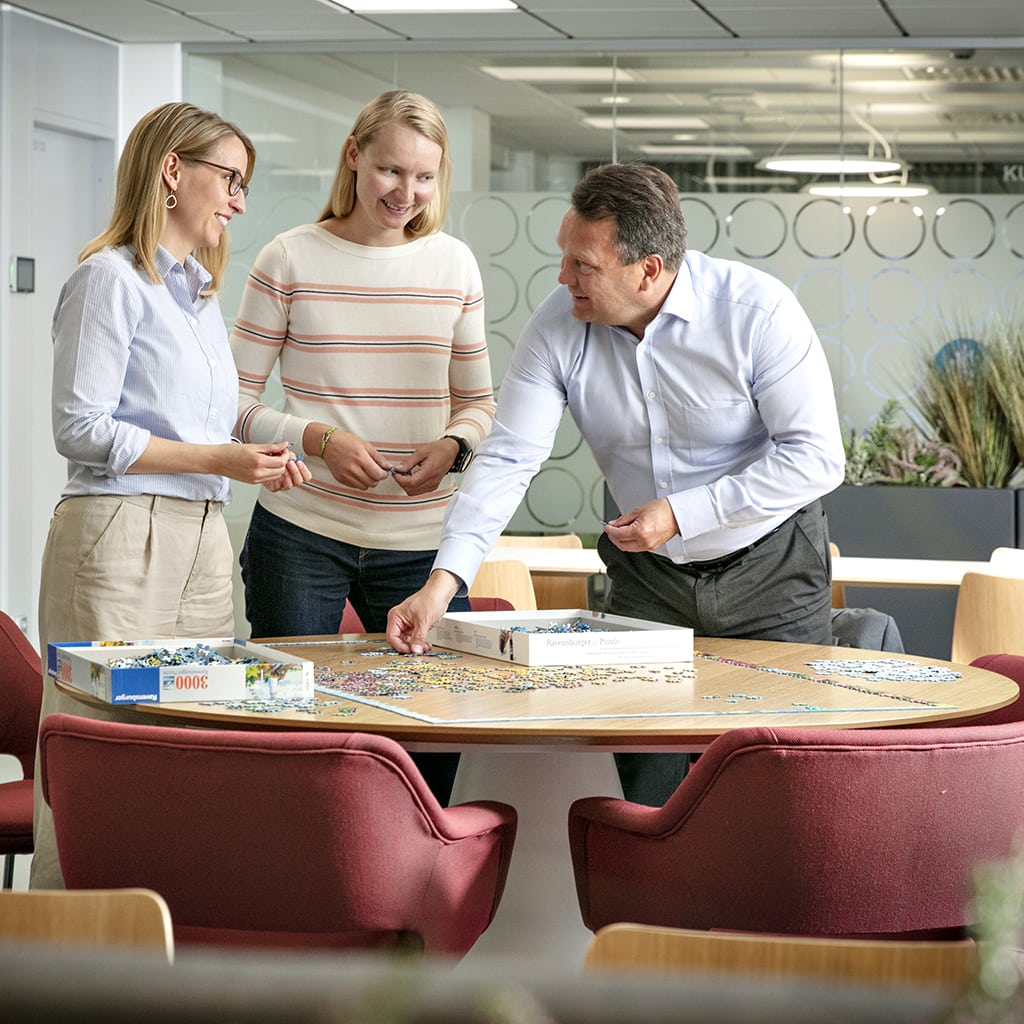 Statistics Finland: 50% reduction in annual rental costs
Our rental costs were halved: EUR 5.9 million in annual rent was reduced to EUR 3 million. With the savings received as a one-off sum we were able to make purchases for our activity-based environment. As the move has only just taken place, we have not carried out an employee satisfaction survey yet, but the initial feedback has been positive. The employees think the premises are comfortable and functional. The acoustics are good and our oasis spaces are popular for both spontaneous and arranged meetings. The physical space has allowed us to renew the way we do things, and we have a variety of ergonomic solutions. Each person now has more impact on where and how they work. Employees do more teleworking and more Skype meetings are held. We plan to continue developing our working methods.