Pasilan Hupi
What is Hupi?
Hupi helps experts from different agencies network with each other, their partners and their clients. Meetings in a diverse and inspiring environment foster productive cooperation and new ways of operating and working together.
Use of Hupi is free of charge to government agencies. This is because Senate Properties wants to increase awareness of this new and flexible work environment and promote new ways of thinking about work environments and cooperation between central government actors. Hupi also provides a flexible facility resource to the agencies. Not having to reserve space from your own office for occasionally visiting employees creates savings.
Pasilan Hupi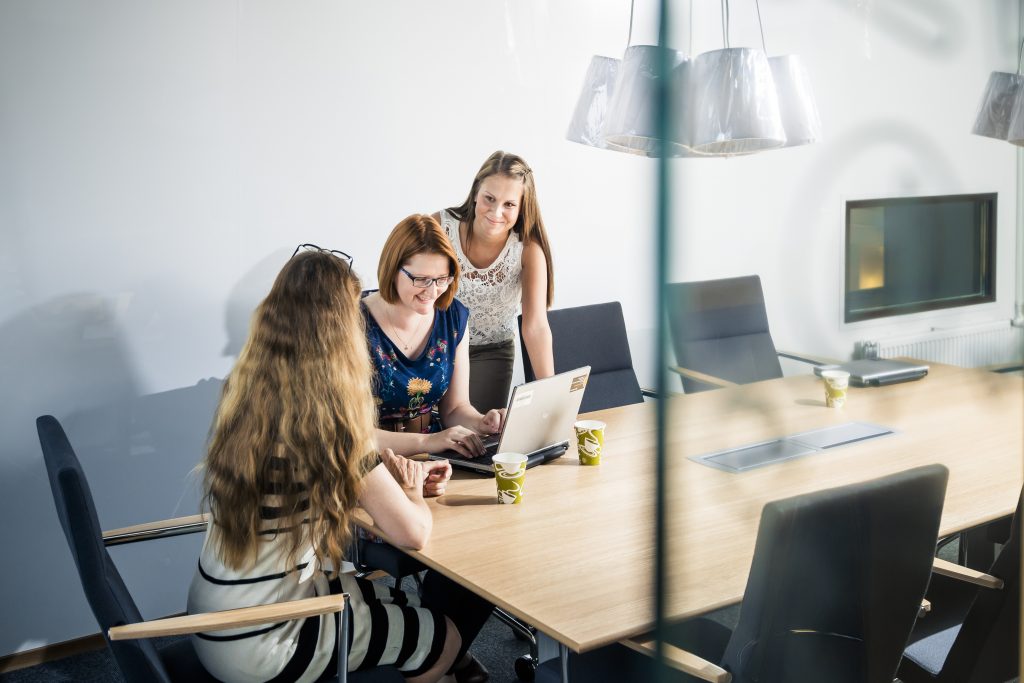 Information about Hupi Pasila
• Open Mon-Fri from 7.30 to 17.00
• Around 50 diverse spaces for various meeting and work needs
• WI-FI from the first floor info
• Cleaning
How can I get to Hupi Pasila?
Hupi is located in the Pasila Agency Centre's conference centre at Ratapihantie 7.
You cannot book a place in Hupi in advance. All you need to do is get there and register at the information desk on the 1st floor of the Pasila Agency Centre to be issued with your visitor ID. The visitor ID will grant you independent access to Hupi for the duration of your visit. Please be prepared to present your own organisation's identity card as well.
Hupi is easy to reach by public transport. Those arriving by car can use the Itä-Pasilan Pysäköinti Oy parking garage (subject to a fee). We have a bicycle shelter with frame lock support.
Our other coworking premises in Helsinki
Sesam, Lintulahdenkatu 4 A
The Sesam Helsinki coworking premises are located in our office in Sörnäisten ranta, at the address Lintulahdenkuja 4 A. Sesam is a coworking office for all government employees that facilitates diverse ways of working.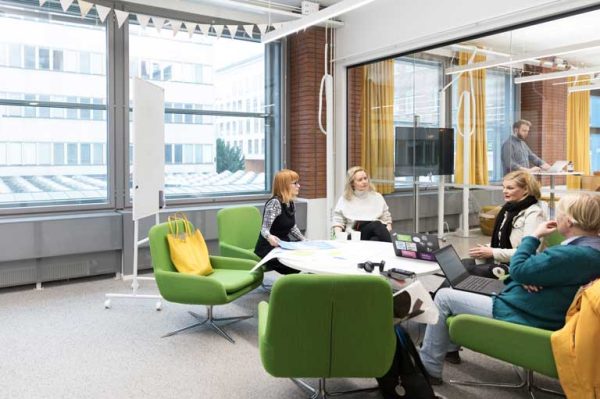 Työ 2.0 Lab
Työ 2.0 Lab is a meeting place for colearning and phenomenon-based preparatory work across administrative branches and sectors. Työ 2.0 Lab is located in the Helsinki city centre, on the 3rd floor of the building at Yliopistonkatu 5.