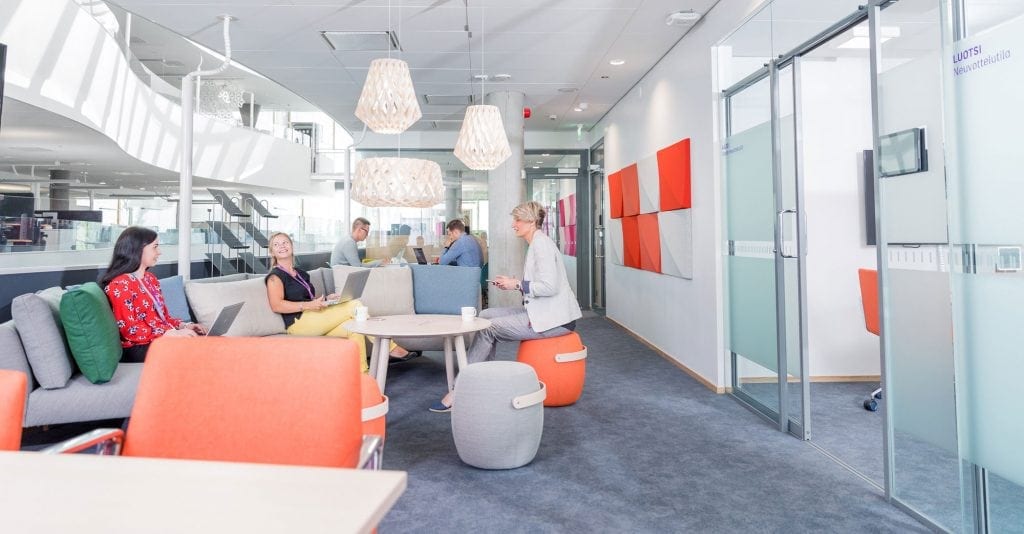 Activity-based environments require a new workplace culture
Activity-based environments require companies to adopt a completely new culture and ways of working and managing. As working environments develop, digital and social dimensions come together in physical places. Senate Properties promotes smarter government workplaces and comes up with new ideas and experiments on how we could work smarter.
What are activity-based environments?
Office jobs are no longer tied to a specific time, place or, most notably, enclosed office room. Work can be done everywhere you go – at home, on a train or in a coffee shop – and outside regular business hours.
Old inflexible office layouts do not support the modern way of working or the goals of working. This is where activity-based environments come in.