Lasse Koponen
Account Manager Lasse Koponen makes the most of his work trips.
Making the most of my time
I'm an Account Manager in the Business Area Defence and Security at Senate Properties. I travel on business a few days every week; today, for example, I flew to Helsinki in the morning. I always fill my diary with meetings for the days I'm travelling to ensure that I can make the most of my time. When I'm not travelling, I'm based in Kuopio.
When I was on the plane, I planned the day ahead and wrote a few notes for my meetings. As soon as I landed at Helsinki airport, my phone beeped to let me know I had new messages. I managed to resolve an issue relating to one project on my way to the train terminal.
Tablet on the train
I like working on the train as the Wi-Fi connection is now really good everywhere. A tablet is the perfect device for searching for information, and on this occasion it gave me plenty of time to prepare for my meeting and send a few emails as well.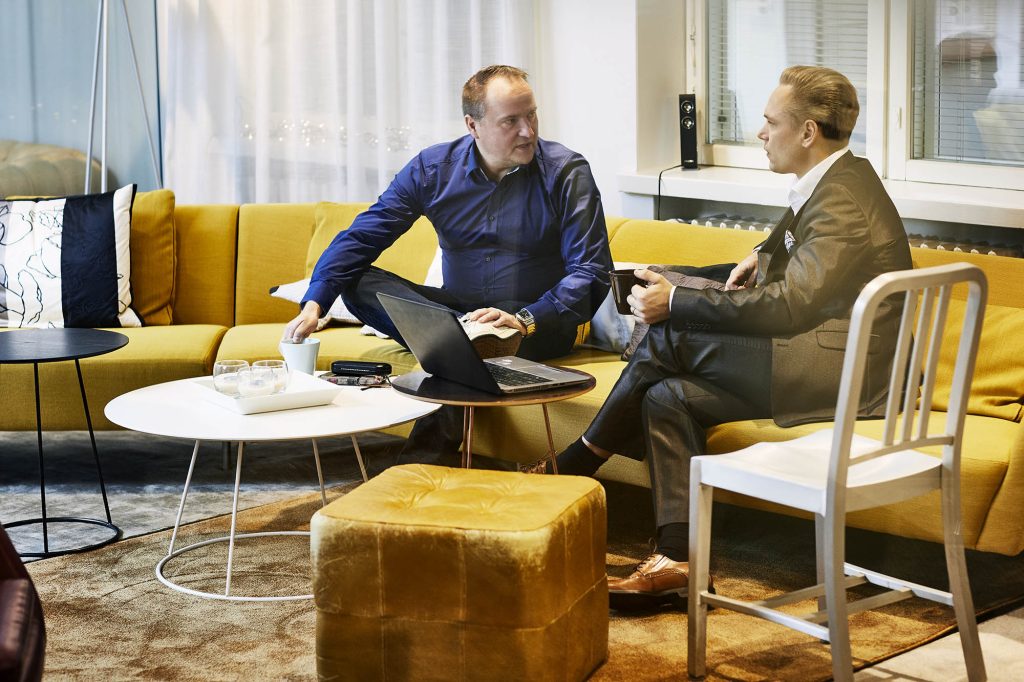 Coffee and great ideas
I started the morning by meeting up with the Managing Director of one of our partners, and we went through the project plans for the construction of a work environment concept. I use video conferencing for a lot of meetings, but this time it was important to meet face to face in an inspiring environment.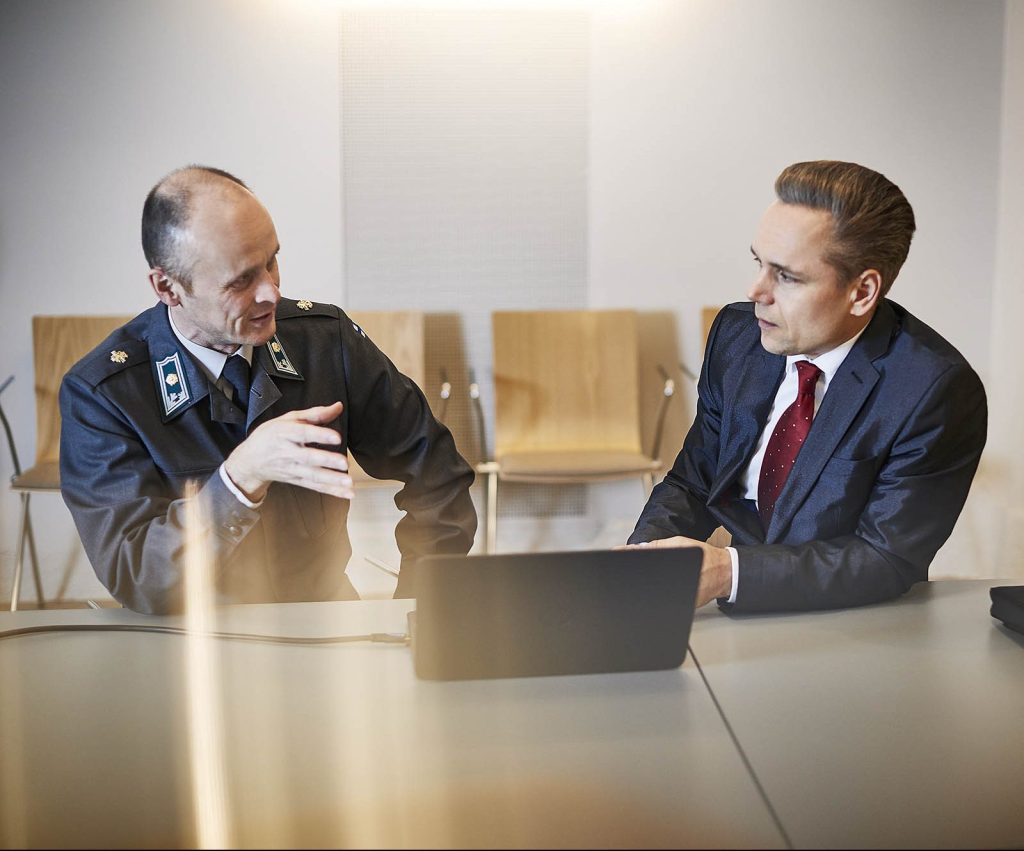 Around the table
After lunch I went to the Defence Command to draw up a plan for the following week's negotiations. It was easy to discuss the points of the negotiations sitting at the same table. I think that it is a good idea to hold a workshop sometimes. I always meet partners and clients face to face, sometimes without any electronic devices in the room, when discussing security critical issues.