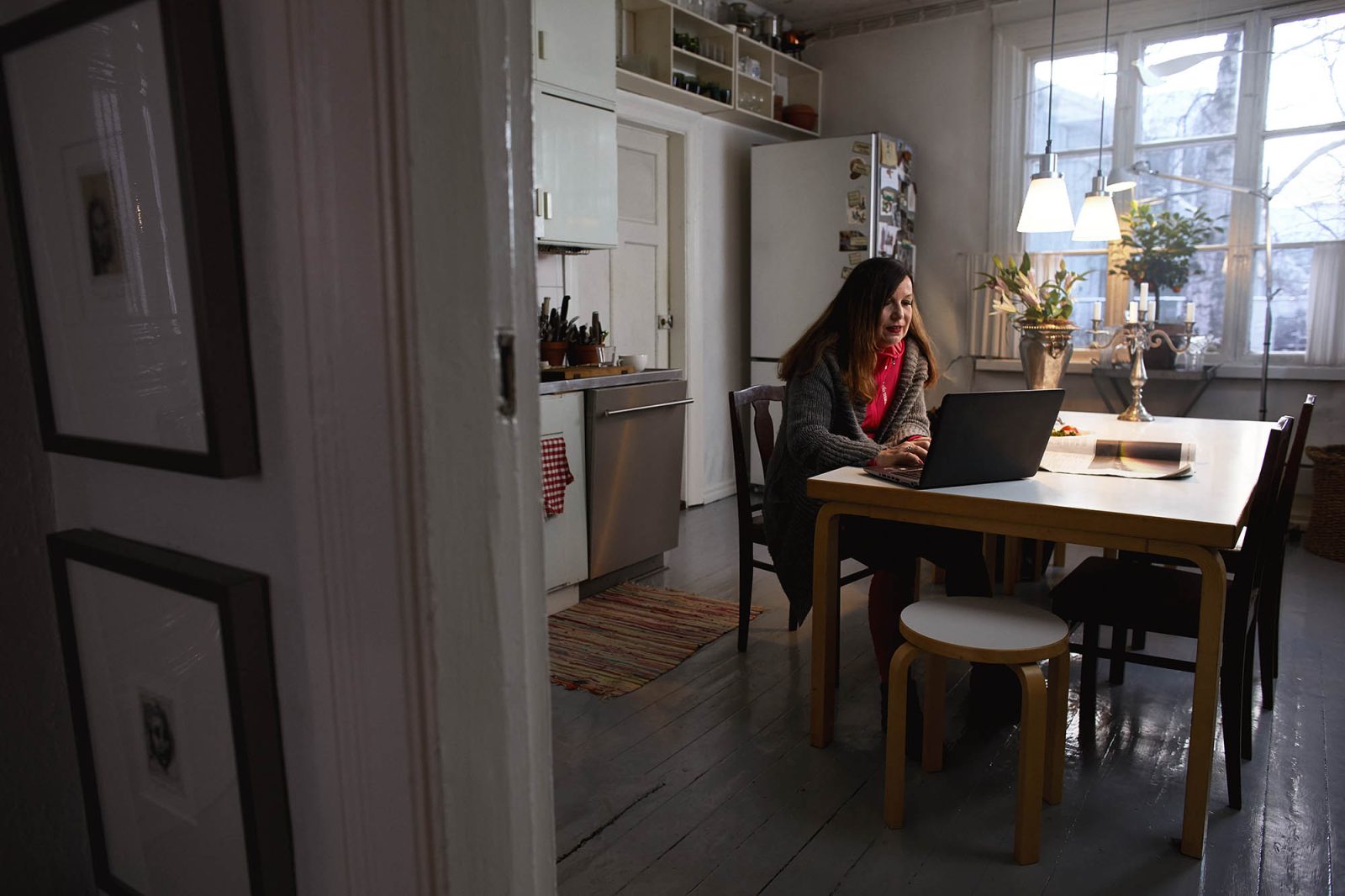 Kati Jokelainen
Account Manager, Architect Kati Jokelainen from Oulu allocates tasks to environments that support them.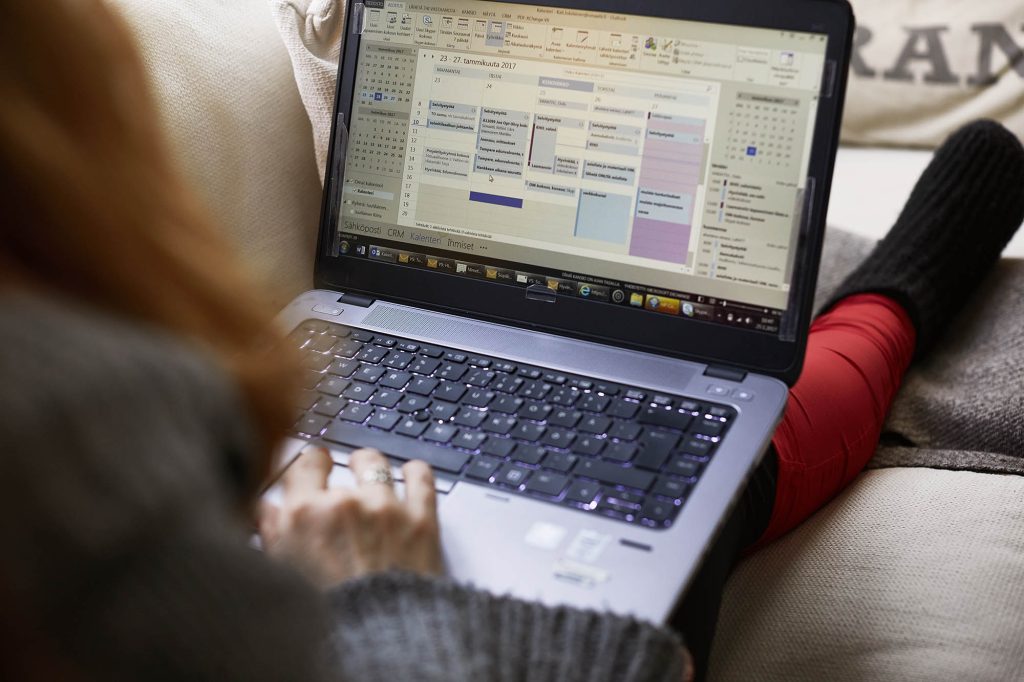 Sorting out the diary on the couch
I start my mornings by taking some time to go through the latest news in peace. I'm especially interested in news items concerning the Ministry of Justice as they are relevant to my job as an account manager. I want to be up to speed first thing in the morning.
I seldom work from home as my home office cannot compete with our multipurpose office, which supports all my different tasks. Today, however, I decided to organise my diary and prepare for the week ahead before leaving the house. It's easy to do as I have access to all the information I need from my home office.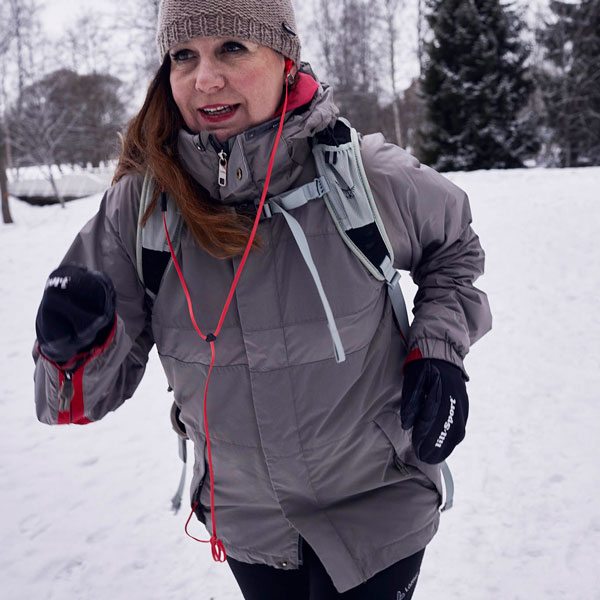 Fresh ideas
I walk or run to work; five kilometres through a park blows away the cobwebs and gives me new ideas. I sometimes listen to music or podcasts. When I get to the office, I change, take out my laptop and leave my running gear in the locker, ready to pick up at the end of the day.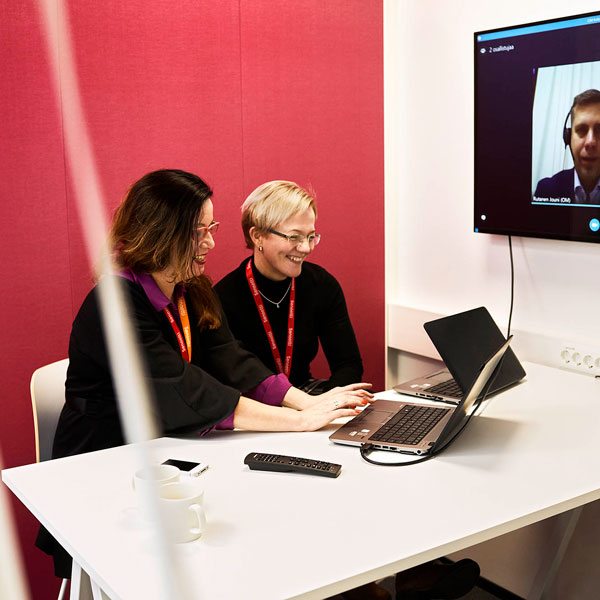 Good morning, Helsinki!
Video conferencing is the easiest way to deal with daily meetings. It saves time, especially since we have operations in every corner of Finland. We frequently use our quiet rooms, where we can connect the laptop to an additional screen. This allows us to work on files during a video conference.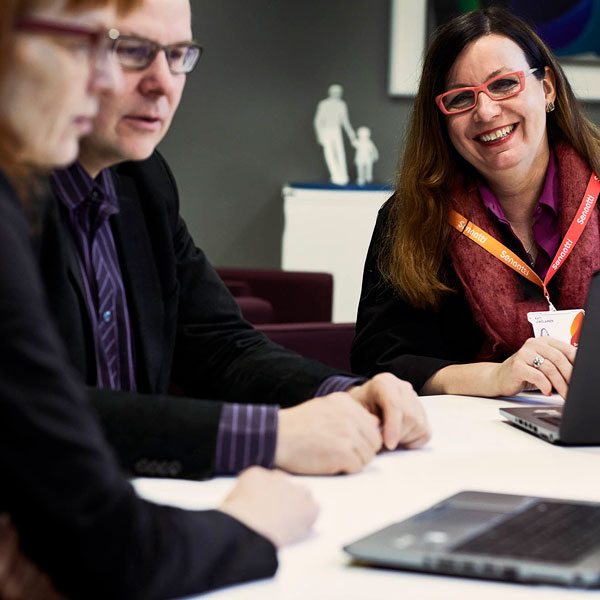 A face-to-face meeting
I finished my day by visiting a client to discuss the development points for a planning proposal. Sometimes it is best to meet clients in person so that we get to know each other and can work together more effectively.