Pasi Pipatti, Senior Specialist in Indoor Climate and Energy Use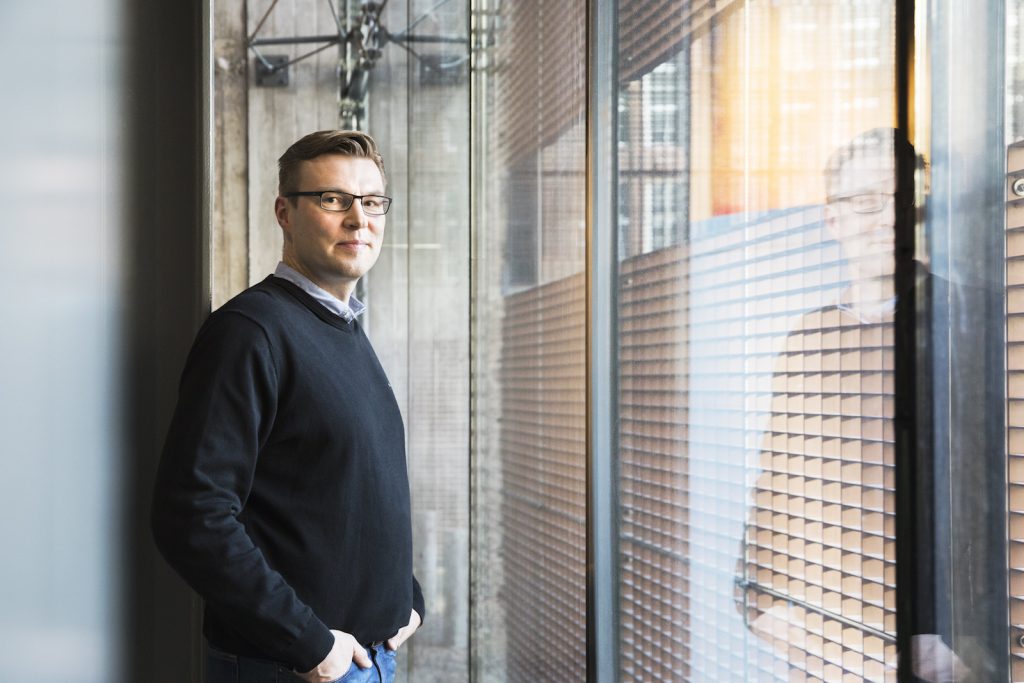 Maintainer of cooperation
Pasi Pipatti, Senior Specialist in indoor climate and energy use, prevents indoor air problems and wants to improve the energy efficiency of spaces and users' satisfaction with their working conditions.
What does your work involve?
I am responsible for matters related to indoor climate and energy use at Senate Properties and the development of these.
I oversee Senate Properties' proactive indoor climate programme with Anne Korpi. For example, we have introduced an indoor climate monitoring system at 80 of our locations and have created an anticipatory building inspection model that focuses on indoor climate, which allows us to regularly inspect all our main locations.
I am also chairman of Senate Properties' national building services engineering team. The team is made up of about twenty of our experts in building services engineering from around Finland. We meet up four times a year to discuss nationwide building services engineering policies and to exchange experiences of practical activities.
I am based at Senate Properties' office in Kouvola, but my work covers the whole of Finland. I make use of virtual meeting technology every day and work with almost all of our units. I also carry out a lot of work with our customers and stakeholders.
What are the targets of your team's work?
Our goal is to make the users of our premises more satisfied with their working conditions and to prevent indoor air problems. A good indoor climate increases the efficiency of work and ensures that employees are happy. Another key target is to continuously improve the energy efficiency of Senate Properties' operations.
What opportunities does the future offer your work?
Digitalisation has also entered the real estate sector. For example, a property manager's "tools" are now, in practice, entirely digital. The next step for digitalisation is the use of data models in the maintenance of properties. Senate Properties is a pioneer in data modelling in Finland, and the plan is to be a pioneer also in the use of data models in facilities management. Visual user interfaces will convert complex information into an easily understandable form.
Three principles guiding my work
All development work must produce measurable benefits for Senate Properties and our customers.
Development tasks must retain a connection with daily work.
You must also improve yourself with an open mind – times change, which is a good thing.
CV
Education: Bachelor of Science (BSc) in Heating, Ventilation Air Conditioning and Refrigeration Engineering Technology/Technician (2000) Mikkeli University of Applied Sciences.
Previous work experience: Has worked at Senate Properties since 2005, first carrying out business services engineering tasks in the Central and Eastern Finland area, and then carrying out development tasks since 2015. Before this, he carried out HPAC design and consultation tasks at Niemi & Co Oy for 7 years.
Position of trust: Member of the use and maintenance committee of RAKLI – The Finnish Association of Building Owners and Construction Clients.